Google snaps Dutch woman completely taking the piss
Caught short on Street View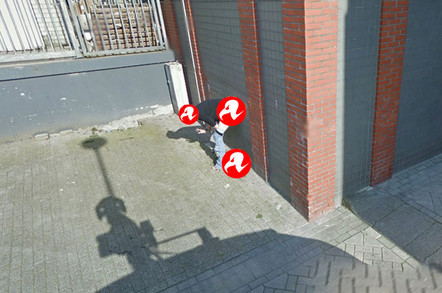 NSFW Google has moved with its usual lightning speed to erase an entertaining street scene captured by one of by its Street View prowlcams in the in the Dutch town of Almere.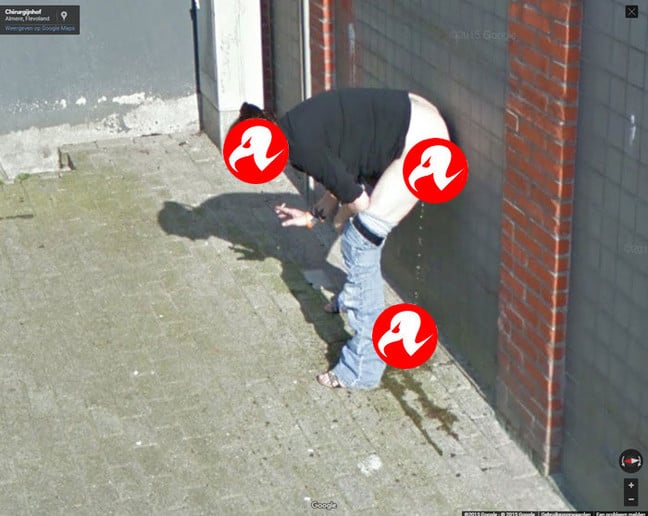 No sooner had the apparently worse for wear micturator been splashed across Live Leak than expert blurring operatives moved in for the sake of public decency, as you can see here.
In related and uncannily timed "Dutch people relieving themselves in public" news, restorers at the Royal Collection Trust recently revealed a similar scene in the 1643 painting A Village Fair with a Church Behind, by Isack van Ostade.
Bought in 1810 by the Prince of Wales, later George IV, the canvas originally featured a crouching figure in the bottom right-hand corner. This was probably probably painted over with strategic shrubbery in 1903 to protect the delicate sensibilities of the time.
Here's the picture before and after the recent restoration: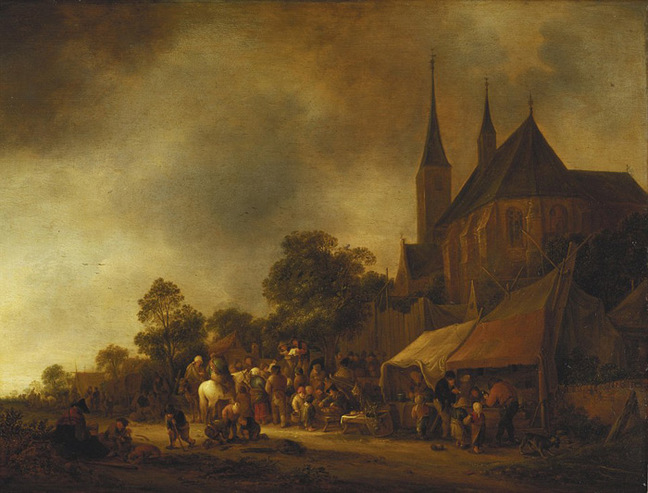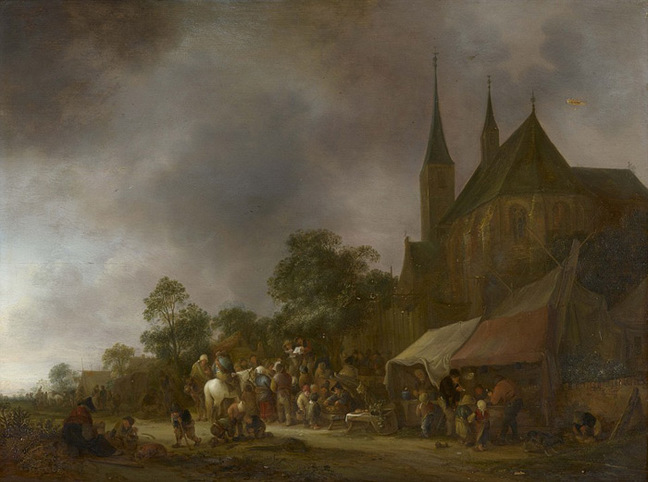 According to the Sunday Times (subscription required), Desmond Shawe-Taylor, surveyor of The Queen's Pictures, said of the cover-up: "It's a fun example of the way in which the tastes from different periods respond differently to the same thing. George IV loved that kind of thing."
Isack van Ostade's painting will appear in the exhibition Masters of the Everyday: Dutch Artists in the Age of Vermeer, which runs from 13 November to 14 February 2016 at the Queen's Gallery, Buck House. ®