Insight: Who will rid me of this troublesome currency trend?
Double digit group sales bounce beckoned ... then forex hit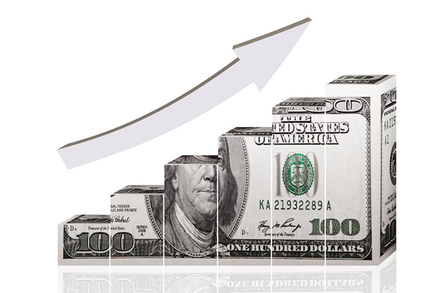 Senior folk at Insight Enterprises' US HQ might be humming the patriotic anthem "God Bless America", for it was only a double-digit sales bounce Stateside that spared executive blushes in the third quarter.
Turnover in North America was up 15 per cent year-on-year to $1bn in the three months ended September, but sales in EMEA and APAC dropped six and 20 per cent respectively, to $296.3m and $26.1m. All this led to group sales edging up eight per cent to $1.34bn.
The regional sales dip was largely down to unfavourable foreign exchange rates – exclude those and EMEA would have grown six per cent, and the decline in APAC would have been more modest.
According to CEO Ken Lamneck, the North America numbers were based on "significantly higher spending on notebooks and device refresh, server upgrade and network infrastructure projects by large enterprise and public sector clients".
In other related US news, Insight has acquired design, application development and business intelligence services firm BlueMetal, which sells to retail, public sector and healthcare vertical sectors.
Excluding the impact of currency, product sales in EMEA swelled across the board; hardware was up five per cent, software grew eight per cent and services jumped 12 per cent.
Corporate clients spent more on hardware, "most notably in the client devices, storage and networking category. The increases in software and services sales were driven by higher volumes of virtualisation software and professional services to new and existing clients", said the CEO. APAC continues to be "soft" and Lamneck said execution across the region was "mixed".
On the vendor front, Lamneck reiterated what UK channel partners previously told us about HP's separation, that it saw "very minimal impact in the people that we deal with and all the programmes".
"We're really seeing no disruption. We had virtually no issues at all from an IT point of view and they flipped the switch a few months back," he added.
On the Dell and EMC tie up, the exec said it's "business as usual" but pointed out this particular deal may take nine months to close.
Insight's gross margin fell across the group to 13.6 per cent in the quarter and the company said this was related to more hardware sales in EMEA and the profitability of those "not playing out" as planned, with a higher proportion of wins with lower margin enterprise customers.
Group operating expenses went up four per cent to $148.7m, driven by the rising sales and services headcount in North America and EMEA.
Operating profit was up 15 per cent to $32.6m and after interest repayments of $2m, a net foreign currency loss of $1.5m, and tax of $11.2m, net profit was $20.8m, versus $17.4m a year ago.
Lamneck said he expects the "impact" of vendor partner programme changes to be $8m in reduced profits this year. This is Microsoft rejigging sales fees for on-premise software. ®
Sponsored: Minds Mastering Machines - Call for papers now open