Insight UK veep de Sousa set to split – sources
Nein, nein, nein says EMEA president Ebermann, 'no announcement at this stage'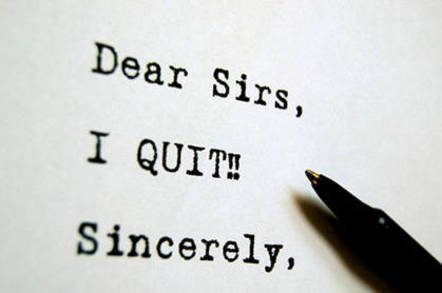 Insight Enterprise's EMEA president has told us that his UK sales general Emma de Sousa is not quitting the company, despite claims from myriad sources to the contrary.
The company veteran rocked up at the reseller as sales director in 2006 and rose through the ranks to run German ops, the Southern Europe hub, and for the last six years was UK veep.
Multiple Insight insiders have claimed de Sousa has already given notice of her intention to leave and the departure is expected to be announced internally "early next month."
Not so, said Insight EMEA president Wolfgang Ebermann, "I cannot confirm that rumour."
"If there is an opportunity to tell you a story I am happy to tell you, but at this stage there is no announcement," he added.
Numerous senior folk have left Insight in recent times at both UK and EMEA level. The exodus included vendor alliances director Justin Griffiths, sales veteran Frank Bitoun, marketing head Ashley Gatehouse, cloud guru Ash Patel, enterprise sales director Garry Butters, EMEA operations veep Simon Taylor, and IT services directors Tom Nesbit and Stuart Lemon.
The company has also parted with a bunch of senior sales account managers to mid-market rivals, including Invicta IT, who also took on Insight UK client director Gareth Meyer this month.
One option believed to be on the table for de Sousa is an offer to be MD at cloud slinger Outsourcery. We are told joint CEOs Piers Linney and Simon Newton may step back from daily operations, but this was unconfirmed.
Manchester-based Outsourcery – one of the so-called born-in-the-cloud brigade – was founded in 2007, when Linney and Newton acquired the assets of voice and data reseller Genesis Comms, and hoovered up Microsoft app-hosting biz Servelogic.
But the company has found profitable growth hard to come by, reporting a stream of losses – at least the business filed losses that were lower than revenues in the six months ended June '15.
Outsourcery, which sells through a network of channel partners and direct to customers, has issued additional shares on several occasions to ease cash flow, and only last month pocketed £1m of personal investment from UKFast founder Lawrence Jones.
Linney at Outsourcery and de Sousa did not respond to call for comment. ®
Sponsored: Minds Mastering Machines - Call for papers now open