Oracle: Fight for the right to be third to Amazon's AWS
Why Larry + ? won't own all the pies come 2025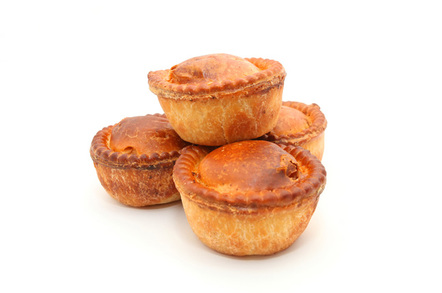 Mark Hurd reckons Oracle and one "other" will own all the cloud pies in 10 years.
Hurd seems to have based this statement on his belief that by 2025, 80 per cent of "production apps" will be on the cloud.
Oracle is big on production apps, ergo Oracle will be big on the cloud.
Oracle is a member of the old guard and it's the prerogative of the old guard to see the new world as a continuation of the old order dressed in newer garb.
If you viewed the cloud as being all Amazon, then you might believe Oracle's Hurd was referring to AWS as that "other".
Jeff Bezos' firm certainly leads by revenue, customer and market share as it hovers up ever more of those "production" jobs.
Oracle wants to be a cloud player so much it hurts.
It must make Oracle choke that Amazon's getting all the growth kudos from Wall St while apparently doing a Jedi Mind Trick when it comes to costs and expenses.
But while Oracle "wants it", it's nowhere near getting it.
Gartner's take on the cloud is that AWS is number one, while Microsoft's now closing in as a strong number two.
Oracle? Not even on the Gartner quadrant – same as SAP and IBM, who Oracle took time to beat up on at Oracle Open World, as you'd expect.
So forget being number two to AWS. Right now, the fight is on as to who will be the number three in cloud.
A scan of Oracle's product news emanating from its annual OpenWorld event in San Francisco, California, confirms this.
It shows this a company doing what it's got to before it can be even considered anywhere near the starting gate.
So, this week we've had the beta release of Database 12c Release 2, with a range of changes to management to up the ante in multi-tenant and big data.
The new database lets you move pluggable databases between servers, data centres and the Oracle cloud – which runs on the 12c Database.
The database will support 4,096 pluggable databases (PDBs) per container database (CDB) - up from 252 with 12c 12.1.
In-memory processing of data has been speeded up with changes in automated management.
Big-data analytics gets a boost with plans to include changes to spatial performance and graph analytics.
The firm boasted of "hundreds" of new features that include drivers for "key" programming languages and frameworks along with improvements in security, high availability, scalability, performance and management.
Oracle database server technologies server vice president Andy Mendelsohn said Release 2 will "refine and enhance the in-memory and in-memory capabilities that came with 12c, released in July 2014.
Oracle's Fusion middleware has been updated, too.
WebLogic Server is "the largest release" in 10 years and a "major milestone" for Oracle Coherence with multi tenancy and multi-data centre high availability.
Oracle billed this as the "world's first" cloud-native enterprise Java platform (for platform, read Java EE application server). In the crab-potting race that has become traditional enterprise vendors desperately trying plug gaps in the clouds they threw at AWS, Oracle duly obliged.
Oracle Database Cloud and Exadata Cloud Service offers Real Application Clusters and disaster recovery using Oracle Active Data Guard.
Developers have been offered a free access to Java Cloud Service, Oracle Database Back up Service and Oracle Storage Cloud Service for dev and test.
For those of you still bothered by on-prem server operating systems, and Solaris at that, Oracle slipped out Solaris 11.3 for enterprise cloud and dev ops, it said.
Available now, Solaris 11.3 features full stack patching, control over virtual machines to stop the unauthorised installation of software and unauthorised configuration changes, and one-step automated updates and patching.
As ever, with Oracle there's tighter integration: with the SPARC M7 processor to prevent security attacks such as buffer overflows and for encryption.
This is exactly the kind of loop Microsoft was in some years ago, when Microsoft's Azure was considered a joke. MS needed to put in the basic plumbing followed by the more advanced capabilities before it could be considered a viable option by broader market and start to be taken seriously.
Unfortunately for Oracle, it's in exactly the same position SAP and IBM find themselves in, the conclusion of which is not to be considered joint first or even number two to AWS, but to be third behind Microsoft and AWS. And then the really hard work starts for Hurd & Co. ®
Sponsored: Minds Mastering Machines - Call for papers now open