El Reg was kindly sent a note about an EMC virtual event plus a Commtech session in Ireland, suggesting that scale-out filer Isilon array functionality could be available as software-only running on Dell servers.
There is an Expand the Data Lake virtual event to be run by EMC on 10 November. You will find a teaser video on that web page which features a data lake swimmer sitting at a screen with a pair of Dell servers behind him.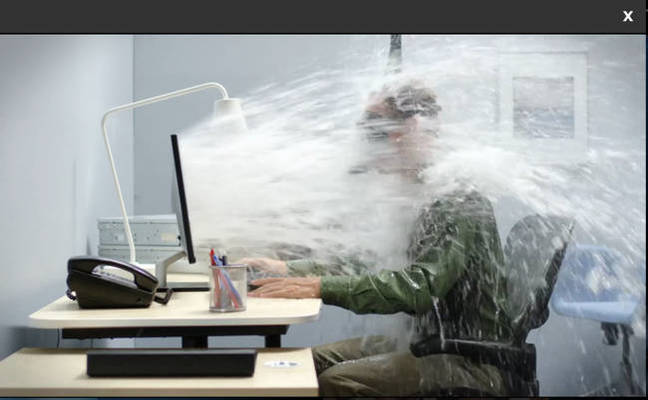 EMC's data lake diver with Dell servers behind. Play the video by clicking the Play Trailer button here.
An earlier Commtech event to be run in Dublin on 3 November is for EMC partners. The agenda includes: "Isilon: General update along with cloud pools and Isilon SD Edge – Paul Johnson." Kind of spooky...
El Reg storage desk agrees with our helpful note-sender that Isilon SD means Isilon Software-Defined, and that we might well see Isilon software running on Dell servers to provide remote and departmental office access to loads of data. ®
Sponsored: Practical tips for Office 365 tenant-to-tenant migration