Work from home when the next big Windows 10 installation arrives
Xbox gets Win 10 on November 12th. You have the skills to handle it and the office, right?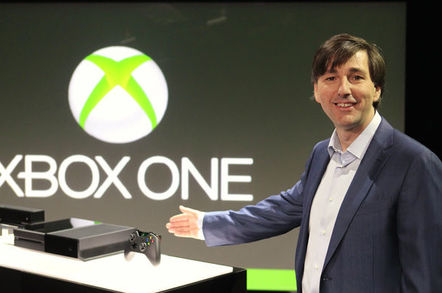 Microsoft has named the day for the next wave of Windows 10 upgrades: on November 12th, Redmond's latest creation will land on Xbox.
Owners of the PC-disguised-as-a-console are promised "The fastest, most social Xbox experience ever" thanks to "a completely re-imagined Xbox One experience that integrates the speed and versatility of Windows 10."
Should you care? If you own one, of course: you may want the new shiny and who can blame you. You might even decide to work from home. All in the name of flexible working, of course.
The 12th is a Thursday, so if there's a Xbox in your lunch room, you probably want to make sure it's behaving by the time Friday afternoon drinks roll along. If your workplace does that kind of thing.
Perhaps more importantly, there are tens of millions of Xboxen out there. So the 12th could be an interesting day for the internet. And let's not forget that Microsoft is also talking about lots of cross-pollination between devices. So the fact that Xbox is getting Windows 10 doesn't just mean an upgrade for consoles. Developers now have a new device to target. Windows 10 desktop users have another device on which their logins will work. And we all have just a little more thinking to do about security. After we finish fragging aliens. ®
Sponsored: What next after Netezza?