Intel sprinkles Saffron on its chips, to satisfy its Big Data appetite
Cognitive computing is a thing, thinks Intel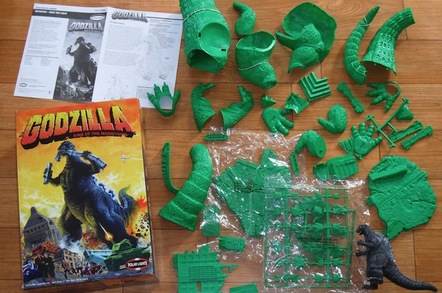 Intel's slung some spare silver at Saffron, a cognitive computing business with customers in aerospace, healthcare, insurance and manufacturing.
It's yet another Big Data play, with Intel new technology senior veep Josh Walden blogging that the company offers a "fresh look" at big data anlytics.
It's almost a copy of today's Cisco announcement, that the Borg's swallowing ParStream. Chipzilla has the same view as Cisco, that the explosion of Internet of Things devices is going to create a flood of data at the edge of networks, and that consumer devices need to "see, sense and interpret complex information in real time".
In that context, Intel says, Saffron can make "intelligent local analytics possible".
So what is Saffron? The company describes itself as being "born of neuroscience", but that's not particularly informative, since that could just mean "we're grey, wet and squishy".
It claims to have created a technology that blends "natural intelligence" – associative memory, contextual reasoning and autonomous learning – with machine learning.
The Saffron Platform, the company reckons, takes structured and unstructured data, parses them and applies natural language processing; stores them in what it calls the "Saffron memory base"; applies its own "contextual reasoning" (complete with REST API) to the data; and presents it to the cognitive platform at the top of everything, called SaffronStreamline.
It first launched product in October 2014, and in December, secured a patent for "Hyper sparse matrix compression" – presumably the IoT-focussed technology that attracted Intel's eye.
Intel used Oracle OpenWorld yesterday to signal its growing interest in big data. ®
Sponsored: How to get more from MicroStrategy by optimising your data stack