Aribba Aruba, screams HP exec, 'now we'll scalp Cisco'
'Priority' is to raid Cisco's sprawling switch and WLAN reservation, make off with sales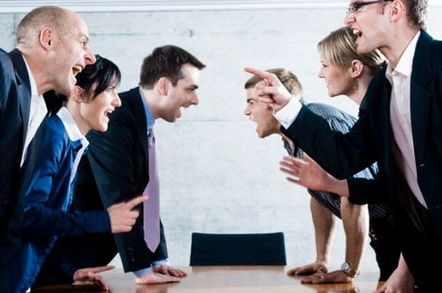 Aruba execs have floated to the top of HP's UK networking management stack, and to stay there or rise further in the wider group they'll have to give undisputed sector daddy Cisco a bloody nose.
The wireless networking firm that cost HP $3.5bn to buy was integrated recently, with Aruba old timer Bob Vickers and Andy Clark asked to lead the local division and the channel team respectively.
The pair will report to a pumped up Marc Waters, the veep of HP's local Enterprise Group, a business that will form part of the breakaway Hewlett Packard Enterprise from next week.
"We've taken share in server and storage and the priority for me is to start to take share in networking," Waters bellowed.
He said HP did well with SMEs but struggled to "take significant share" in some large corporate accounts that use Cisco, "because when you factor the risk of change it becomes harder to make the business case" to move.
The customer conversations he is asking his network generals to feed down to the troops is not to talk about straight forward hardware refreshes - HP still has a hefty portfolio of switches - but more about mobility, software and specific biz issues punters want solved.
"The conversation is now around areas like the adaptive trust policy on BYOD or the software being used for cloud management, things have shifted," he claimed.
HP has 560 certified partners for networking in Britain and Aruba has around 300 - there is an overlap of 34 channel sellers in this country between the pair, so cross selling will feature heavily, said Waters.
Cisco continued to account for 60 per cent of ethernet and routers shipments in Q2 with HP holding 9.5 per cent of sales, IDC stats revealed. In same timeframe, Cisco had 47.4 per cent market share of WLAN versus Aruba's 13.4 per cent and HP's 3.7 per cent.
A source close to Cisco's channel said HP is "nipping at our heels" and didn't want to give the rival more than its fair share of "credibility by saying too much".
Cisco refused to comment. ®