The art of Rapid Recovery: Dell begins rebranding AppAssure
Entering the end-point protection game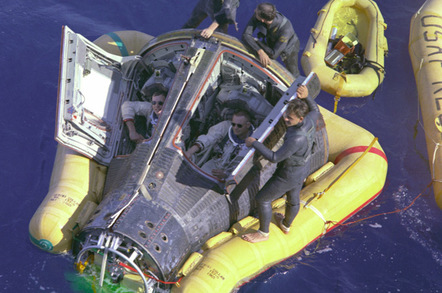 Dell is radically strengthening its AppAssure product with expanded functionality, rebranding, and an expansion into the end-point protection arena.
AppAssure becomes the Rapid Recovery product under a Dell Data Protection (DDP) brand. The product is block- and snapshot-based, only storing unique, changed blocks with a five-minute RPO.
Every application snapshot is app-consistent, being more than a virtual machine export. You can stand an app-consistent snapshot up and run it.
Product manager Brett Roscoe said you can use Rapid Recovery to run in virtual standby mode for a failover function with fast recovery.
In Live Recovery you can run the application you are restoring. Dell states "You can resume the use of an impacted server directly from the backup file without waiting for the production server to have a complete restore".
Backups can be agentless, driven by agents or made direct to targets.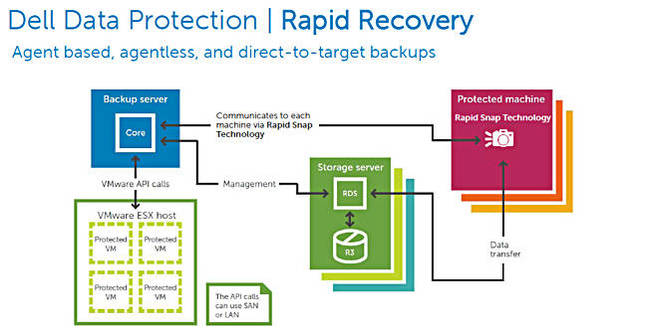 DPP RR scheme; agentless, driven by agents or direct-to-target
Rapid Recovery feature list:
Rapid Snap for Applications and Rapid Snap for Virtual protect physical and virtual environments with restores in 15 minutes, maybe more
Automatic discovery and agentless protection of newly provisioned virtual machines
Scales up to support large workloads. Direct-to-target backup results in quicker snapshots and shorter data transfer times
Architecture will enable expanded virtual and physical appliances in the near future
Bare metal restore (BMR) from cloud-based archives, built-in cloud to cloud replication, archive and file level restores with a few mouse clicks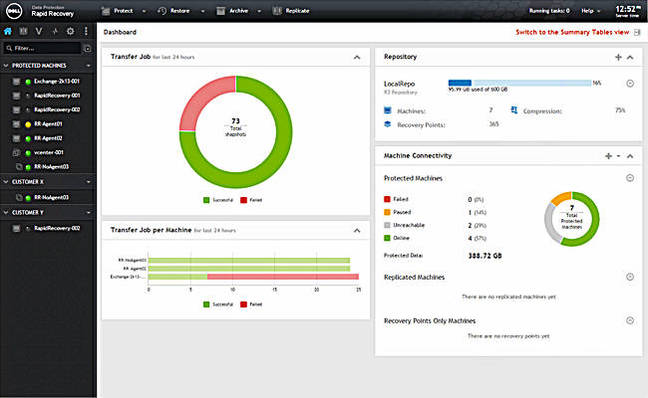 Dell's DDP RR dashboard. Click for larger screenshot image.
Dell has imported vRanger agentless protection functionality into RR, so providing physical and virtual server backup. There is a new deduplication and compression engine from the DR target-based product set, meaning Dell now has a single dedupe engine across its portfolio.
Customers can have repositories on different systems. A software refresh next year will enable the DR4000 and DR6000 to be used as targets by Rapid Recovery. Roscoe said Rapid Recovery can scale both up and out.
There is native cloud connection to Amazon, Azure and OpenStack. You can archive to the cloud and recover objects from the cloud.
There are Rapid Recovery appliances; the DL1000 with a local cache and for SMBs, and the DL4000 which is more of a medium business system.
Sponsored: Quit your addiction to storage