9 cuffed over £60 million banking scam targeting UK businesses
Spoofed CLIs lead to rapidly shrinking balances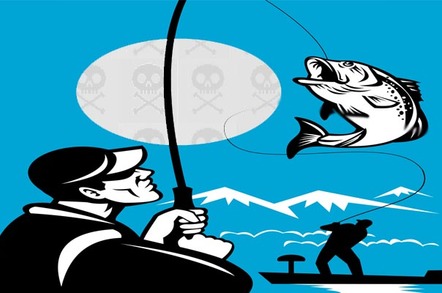 Nine people have been arrested in the UK over an alleged £60m fraud targeting business banking customers.
The gang targeted business banking customers, tricking prospective marks into handing over confidential information over the phone while posing as bank employees.
The voice-based phishing scam was disguised by using technology to disguise (ie, spoof) the numbers called.
Funds from compromised business accounts were transferred to accounts controlled by low-level members of the gang (phishing mules) who took in the money before withdrawing it from ATMs and bank branches. The majority of funds from this cashing-out exercise would be transferred to the masterminds behind the scam, if past cases are any guide.
Following an investigation, police raided 14 addresses in Ilford, Watford, Slough and Scotland, recovering evidence including dongles, SIM cards, mobile phones, laptops and a significant amount of cash.
The operation was led by Metropolitan Police Service's Cyber Crime and Fraud Team, FALCON, and involved a number of other police forces across the country, including Police Scotland, West Yorkshire Police and Greater Manchester Police.
In a statement, Detective Chief Inspector Andy Gould, head of FALCON's Taskforce, explained the mechanism of the scam as well as why many workers might be taken in by what might seem like a fairly obvious attempted fraud.
"These fraudsters gain the trust of their victims by appearing to call from an official bank phone line," DCI Gould. "They sound professional and ask some subtle questions in order to gain the information they need to access the customer's bank account online."
"Customers can protect themselves by always exercising caution when called by someone purporting to be from their bank, even if the number they are ringing from appears to be genuine. Never give out private information such as passwords, parts of passwords, PINs, memorable information or other personal details. If a bank believes your account is being compromised they will act to prevent this without asking for your assistance," he added.
Detectives arrested the seven men and two women on suspicion of conspiracy to defraud and money laundering. All are currently in police custody. Ten people have already been arrested and charged with conspiracy to commit fraud and money laundering offences in connection with the same ongoing investigation. ®