Microsoft: Enterprise channel programme will 'not' disappear
Oh yeah? Just look at how our fees have crashed, say LSPs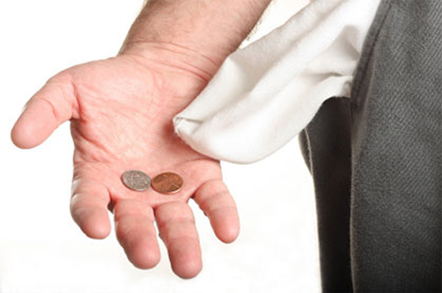 The new exec currently lowering himself into the UK channel chief's chair at Microsoft said the company has no plans to kill off its enterprise licensing channel, contrary to popular opinion.
This week, various Licensing Solutions Partners (LSPs) told us that, based on the reduction in fees Microsoft pays out on volume licensing deals, they don't expect the franchise to be economically viable in the long run.
One of those LSPs, Crayon Group CEO Rune Syverson, predicted the death of the LSP channel as more customers shift to cloud and the financial rewards for selling on-premise wares diminishes. He was not alone – a bunch of his fellow Microsoft partners agreed.
But according to Martin Gregory, who has recently replaced Linda Rendleman as Microsoft's UK channel overlord, they are wrong to think this. He sent us this statement:
"We have no plans to move away from an authorised LSP channel for selling and servicing the Enterprise Agreements that are led by our LSP channel today."
The power base at Microsoft appears to be gradually shifting toward Cloud Solutions Providers, with resellers, integrators and indeed LSPs signing up to the accreditation. Currently, EAs cannot be sold via this programme, something that is likely to change over time.
Gregory said customers are opting to buy more software as a service and want "integrated solutions" that include Microsoft software and a channel seller's own IP, sold, "in many cases, as a managed service or subscription oriented service."
CSP was erected to "offer that tight integration", he added.
The fact remains, financial rewards shape the behaviour of channel types, and Microsoft has continually chipped away at fees on licenses deals in the past four and a bit years.
The LSPs may be around in three to four years but the notion might not, one veteran of the Microsoft channel told us.
"The direction of travel on the programme has made the standalone LSP business model quite impossible but it is viable in an organisation that also offers a broad set of services. A number of LSPs will have to change dramatically or they'll disappear." ®
Sponsored: Minds Mastering Machines - Call for papers now open