Contract losses and re-org slap Logicalis
Parent Datatec: things can only get better, can only get better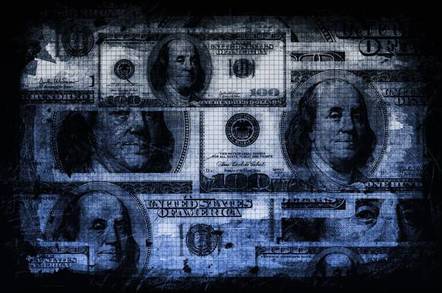 The structural overhaul and sweeping management changes at Logicalis UK, coupled with unavoidable exchange rate losses, are causing some bottom line slippage with operating profit crashing.
Datatec, the parent of integrator Logicalis, distributor Westcon and a consulting division, rolled out some unaudited financials today for the six months ended August and they were a mixed bag.
Group sales were up 10.1 per cent to $3.3bn; Westcon was up 12 per cent to $2.5bn; Logicalis edged up 5.2 per cent to $741.4m; and the consulting arms including Analysis Mason and Via Group dipped to $23.7m from $27.8m in the same period a year ago.
The enterprise distie wing reported rising revenues in all regions except Latin America, where the local currency exchange rates "did not translate into US dollar growth".
Operating expenses went up due to a 10 per cent rise in headcount, $5m costs associated with the "EMEA transformation" and $8.9m of foreign exchange losses. Operating profit declined to $39.5m from $42.9m.
The firm is currently "in the process of implementing a restructuring and BPO transformation of its EMEA operations aimed at delivering future improvement in operational efficiency."
As a result, some 300 heads in the finance and operations departments across the region are in consultation over planned redundancies.
Integrator Logicalis has introduced a number of changes to the UK business, as exclusively revealed by us. The UK boss, services director and sales director all left in a short space of time.
The top line numbers were strong in mainland Europe and North America, but that was offset by Latin America and Asia Pacific, specifically "difficult trading conditions" in Brazil and Australia.
"In Europe, the UK results were impacted by the loss of the long-term WAG (Welsh Assembly Government) contracts and the continuing reorganisation of the business," Datatec said.
As we exclusively revealed, Logicalis ceded its long running PSN deal in Wales to BT - this was its largest revenue generator.
The shift to cloud is also causing the company to "adapt its go to market model and develop its services to address this change".
Gross margin was hit by lower services "contribution… and product margins", falling to 22.5 per cent from 25.1 per cent. Operating profit fell 20 per cent to $24.4m.
The relatively small Consulting division saw a revenue drop due to "delayed projects and current weakness", and operating proift fell on the back of the sales slump and the fixed cost base.
At group level, pre-tax profit was $44.9m down from $57.5m in the same period a year earlier.
Datatec CEO Jens Montanana, said the BPO outsourcing at Westcon and the re-org at Logicalis will set the business up for "better performance" but they will dampen fiscal '16 numbers. ®
Sponsored: What next after Netezza?