Computacenter warns of squeaky bum time for Brit services contracts
Local prognosis on Q3: Germany is good, UK is less good and France is ugly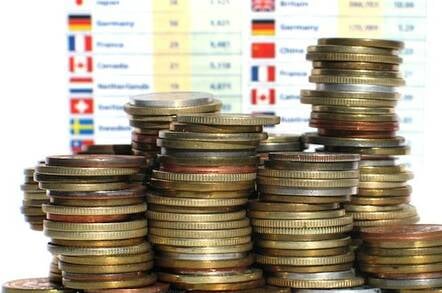 It is edge of the seat time for Computacenter UK's services peeps - they are preparing to bid on a ream of contracts that will "determine" if the recent good times keep on rolling.
The services-based reseller issued a trading update this morn, giving an account of the good, the less good and the ugly for Q3; it was talking respectively about Germany, UK and France ops.
Group revenues are up four per cent on a reported basis to £721m, but exclude the foreign exchange impact and sales actually climbed 10 per cent, excluding the contribution from RDC a year ago – the IT recycling arm sold to Arrow for £56m in February.
In recent times, the UK arm of Computacenter has taken centre stage to drive the business forward, masking contractual services woes in Germany and a multitude of issues in France.
The Brit country operation is still moving in the right direction, growing seven per cent in Q3 to £323m, with services up 10 per cent and product sales up five per cent.
Product resale margins across the industry are falling, and Computacenter, like others, is relying on tech services to make it more profitable, more relevant to customers and give it greater control over its destiny.
The company said its UK arm continues to take on contracts won in 2014, but warned:
"There is a pipeline for new contract wins in the fourth quarter of 2015 where we have been shortlisted, but these new contract wins are by no means certain."
It added, "the UK outlook is closely linked to a number of large opportunities that are expected to be awarded toward the end of the year. The outcome on these will largely determine whether the UK business will be able to maintain its impressive growth performance of recent times."
The performance of the Brit biz in Q3 looked tame compared to the 20 per cent revenue hike in Germany, albeit on a constant currency basis - after those euros were converted into pounds, sales grew at a more modest seven per cent to £301m.
Services revenue gains of seven per cent in constant currency turned to a decline of four per cent on an as reported basis. Turnover from products was up 26 per cent in the local currency and 13 per cent as reported.
"The strong supply chain revenue growth seen in the first half has been maintained and we would expect it to continue throughout the year," said Computacenter.
Over in France, Computacenter's local business continues to struggle; revenues declined five per cent in constant currency and fell 14 per cent as reported to £85m. This included a 25 per cent crash in services and a 12 per cent decline in product turnover.
"Some of the revenue decline in France has been intentional and expected, as we shift our target market share there to be more in line with that seen across the rest of the group," said Computacenter.
It added the French subsidiary is in a "more predictable position" than a year ago and the bottom line is looking relatively perkier, "however much work remains to be done".
The group ended the quarter with net funds of £67.7m, up £18.1m on the same period in 2014, but this was "flattered" by roughly £10m derived from unusually favourable working cash inflows during September.
The firm said it is "clearly pleased" with the brisk trade at the Brit and German tentacles but said that in terms of services, the German operation is looking more certain.
"In Germany, the level of business that has already been secured will provide pleasing services growth for 2016. ®
Sponsored: Minds Mastering Machines - Call for papers now open