Cloud drives up growth in SAP's third quarter
But not everybody wants to float...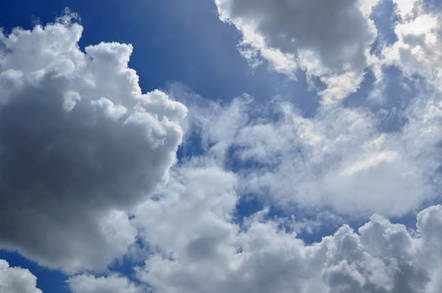 Cloud was the fastest growing of all of SAP's business lines in the last thee months.
Europe's largest technology firm reported a 116 per cent increase in revenue for cloud subscriptions and support to 599m euros ($679m) for the quarter to September 30.
Second fastest was cloud software, up 19 per cent to 4.1bn euro ($4.6bn).
The business of selling and supporting old versions of its signature business software was also on the increase, up 11 per cent to 3.5bn euro ($3.9bn).
Total revenue for the whole company grew 17 per cent to 4.9bn euros ($5.5bn) with an earnings per share of 0.75 euros ($0.85) – an increase of two per cent.
SAP's operating profit increased five per cent to 1.2bn euro ($1.3bn).
To get an idea of what SAP is up against, and who is coming from the same corner, Oracle.
Larry Ellison's giant is due to report its second quarter in December but in August it saw sales of on-premise software fall nine per cent to $1.1bn ($1.2bn).
Worse, licence updates and product support was also down by one per cent to $4.6bn.
Better news was to be had on cloud: software-as-a-service and platform-as-a-service was up 34 per cent and infrastructure-as-a-service up 16 per cent.
As with SAP, however, these newer cloud ventures pale in comparison to the main business: $451m and $160m for software-as-a-service and platform-as-a-service at Oracle. ®
Sponsored: Your Guide to Becoming Truly Data-Driven with Unrivalled Data Analytics Performance