At last, UK customers are buying PCs again
As for Europe's other major territories ... less said the better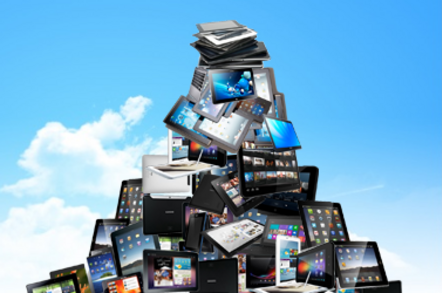 The Brit PC market showed signs of life in Q3, according to official stats from distributors – but the same could not be said for much of the rest of Western Europe.
Sales-out data tracked by Context showed a little over one million (1.056m) notebooks, desktops and workstations found their way into the loving arms of a customer in Q3, up 11.2 per cent year-on-year.
The only other countries in the region to report upward moving sales included Spain (+17.5 per cent), Denmark (+11.2 per cent) and Austria (+4.9 per cent).
There were some deals to be had in the consumer market, and this fed through to a 20.6 per cent bounce in notebooks sold by retailers, with 472k pushed out of the warehouse.
"We know there was excess inventory in the lower end of the notebook market, some of the strong growth rates were down to inventory depletion," said Context senior analyst Marie-Christine Pygott.
Consumer desktop sales were up 18.6 per cent to 94k units, with all-in-ones comprising 51 per cent of the segment.
The business environment was less busy; with notebooks up 3.1 per cent to 289k and desk-based machines flat with the same period a year ago at 188k.
The figures in the commercial space were "to be expected after last year's XP migration" when Microsoft ended support for the OS in April and it led to a buying frenzy.
Pygott said the inventory levels are "still higher" than PC vendors and their distributors would like, "but they are improving across Europe".
The relatively small workstation market grew 17.2 per cent to 12,100 units with the mobile variant jumping nearly 40 per cent.
Of the top five vendors in Blighty, HP jumped by 36.3 per cent to 345k, Lenovo was up 21 per cent to 309k, Acer fell three per cent to 124k, Apple grew 11.8 per cent to 64k, and Asus dropped 37 per cent to 62k.
Context said it was not yet in a position to discuss in detail the performance of the individual vendors at country level. ®
Sponsored: How to get more from MicroStrategy by optimising your data stack