About that IBM hardware revenues dive: Blame storage, says CFO
We're switching focus, though, says money man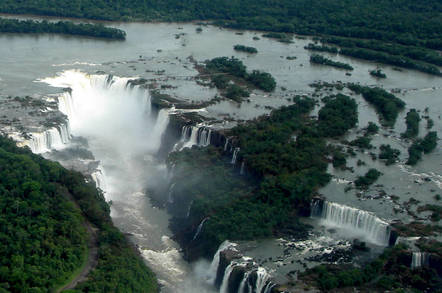 IBM's storage hardware revenues declined by 19 per cent year-on-year in its third 2015 quarter, continuing a four-and-a-half year fall.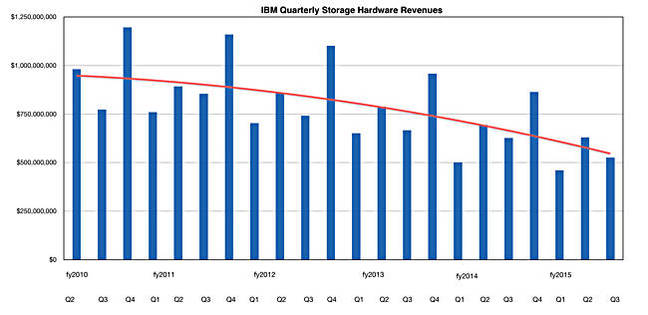 IBM Storage hardware revenues to Q3 2015.
IBM CFO Martin Schroeter put IBM's revenue declines in the context of IBM switching from declining businesses to growing ones: "As we transform our business, we invest where we see higher value over the longer term. We drive growth in the areas where we're investing, while other areas decline as we shift the business. And we expect to expand margins in our move to higher value. This is how we transform from one era to the next."
Specifically about storage he said two things in his prepared remarks:
"Our storage disk business was weaker, as more of the demand moves to our flash."
"In our Systems business ... we had strong performance in our z Systems, and Power once again grew as we capture both the UNIX and Linux opportunity. The hardware decline was driven by storage, which continues to be a tough market. "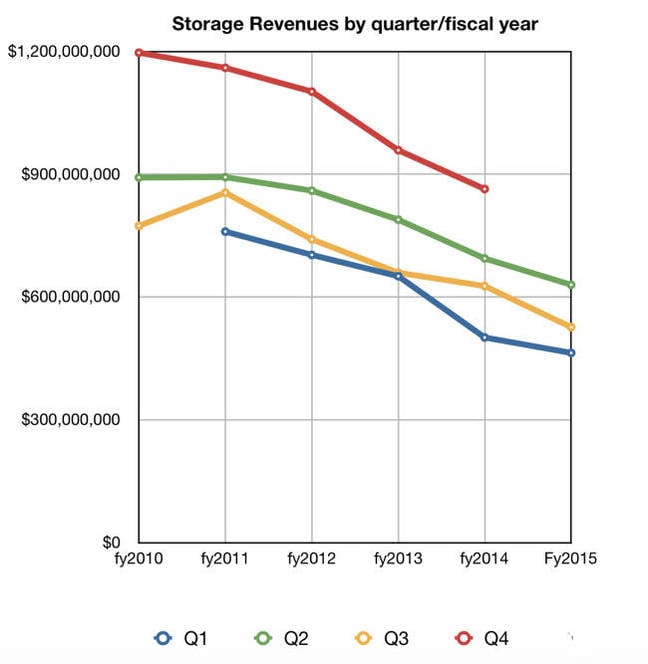 DS8880 product, and it has bought object storage supplier Cleversafe for its cloud business. The import of Schroeter's remarks is that system storage revenues will continue their decline. We might ask ourselves if IBM will buy its way into the hyper-converged systems space as that does seem a growth area, led by Nutanix and Simplivity. ®

Sponsored: How to Process, Wrangle, Analyze and Visualize your Data with Three Complementary Tools