Softcat CEO: No sailing off into the sunset after the IPO for me
Post-float plans involve more punters, staff ... and 'possibly' acquisitions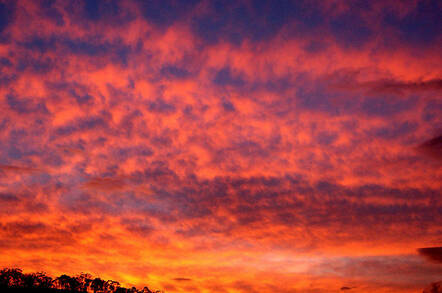 The flotation of tech reseller Softcat will make the CEO an overnight quinquagintillionaire*, but Martin Hellawell tells us he won't be quitting the day job any time soon.
The Marlow-based biz confirmed this morning it is to list on the London Stock Exchange in November, as we predicted months ago, but top brass wants to push the message of consistency – if there's one thing investors hate, it's surprises.
"Clearly, I am not sailing into any sunset, that is not what I am intending at all," Hellawell claimed.
Company founder Peter Kelly currently owns 52 per cent of the shares in Softcat, Hellawell some 12 per cent and early stage investor John Nash some 12 per cent. The remainder is split between current and former leadership and 175 staff.
The business is expected to float for between £400m to £500m, meaning it should be a festive Christmas for all involved. Softcat did not confirm the market cap estimates. Senior staff with shares are locked into the organisation for 12 months.
But the listing means Softcat has "access to capital markets" to "fund things further down the line" that could include for the first time in its history, "acquisitions", said Hellawell.
Hellawell said the move should "hopefully attract more customers and more quality staff into the organisation", but he forecast no big changes. "[The plan] is to carry on doing what we are doing," he said.
Softcat is unashamed about its roots and continued focus on reselling, though it has developed a services practice based on the cloud, managed and professional services.
"We have five per cent market share of the UK, so there is still 95 per cent to go for in terms of the total B2B and B2G available market," he said.
The business has grown for 40 consecutive quarters and in the 12 months to the end of July, had swelled to almost £600m, up from a little over £500m in the prior fiscal.
Softcat becomes the first Brit tech reseller of size in more than two decades to go public (Computacenter – Hellawell's former employer – was the last), and certainly seems like a validation in the management's belief in the model.
"IT is getting more complex, it doesn't sell itself and I'm confident about the future of reselling," he told us.
Going public means Softcat will have to regularly report to investors, something CFO Graham Charlton will manage, and it has already recruited a number of non-exec directors, the last being former Staples UK president Peter Ventress.
Hellawell said he plans to spend one day a week on the public market listing, and will rely on the team around him including MD Colin Brown.
"I don't want the staff to get over distracted by the flotation," he said.
Sources have previously expressed concerns that Softcat's sales culture – one of the facets that helped the business grow – may get diluted by the closer scrutiny and outside pressures.
The CEO brushed off this, and told us this was a challenge when he joined business in 2006 to lead the 100 people there, and remains something for management to work on. ®
* Quinquaginta = 50, so quinquagintillionaire = someone who has £50 million.
Sponsored: Minds Mastering Machines - Call for papers now open