White House to Feds: Stop buying new PCs, laptops right now
Bean counters halt new gear purchases while it tries to figure out ordering system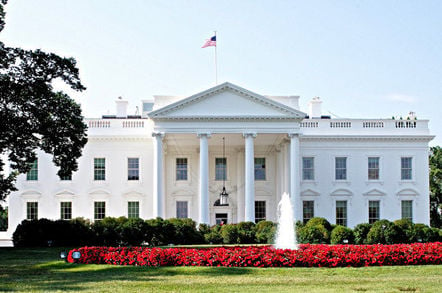 The Obama Administration has ordered US federal agencies to hold off on purchasing new PCs in hopes of patching up a broken ordering system.
The White House Office of Management and Budget (OMB) has put a hold on new desktops and notebooks while it sorts through what it says are "thousands" of new system orders every year.
OMB said that because agencies lack a standardized way to order, maintain, and replace their IT infrastructure, officials are forced to seek out their own contracts and purchase orders to get new PCs, leading to huge accumulated costs in waste.
"There is no need for thousands of contracts to purchase common laptops and desktops," the OMB said in its order late last week.
"Therefore, OMB is prohibiting agencies from issuing any new solicitations and directing civilian agencies to transition their expenses for laptops and desktops to three existing best value government-wide acquisition vehicles."
While the new PC purchases are put on hold, OMB said it would ask a group of experts selected by NASA to develop a way to reduce the number of contracts and purchase orders agencies hand out and figure out best practices for cutting the costs of new PC purchases.
The team will also seek to develop templates for standard notebook and desktop PC configurations that meet the needs of most federal employees. Those systems could then, in theory, be ordered in bulk from a single supplier.
"Most Federal employees need just basic computing capability to get our jobs done, but we often have hundreds of options – or configurations – to choose from, which further fragments our position in the market," the OMB said.
"So, the Administration is now standardizing configurations for a majority of the Federal Government's basic laptop and desktop requirements."
The hope is that a new purchasing plan will create a standard system and set of guidelines that agencies will be required to follow when they wish to cycle out their current PCs in favor of newer models.
The IT spending issue is hardly a new one for governments on both sides of the pond, and this is not the first such campaign from the Obama administration to whittle down IT costs. A 2010 data center consolidation effort by the White House sought to create similar savings, but found little in terms of real-world cost cuts. ®
Sponsored: Beyond the Data Frontier