HP Cloud 28+ guru: 1,000 users in 6 months? Piece of cake
Single cloudy marketplace hits EU in December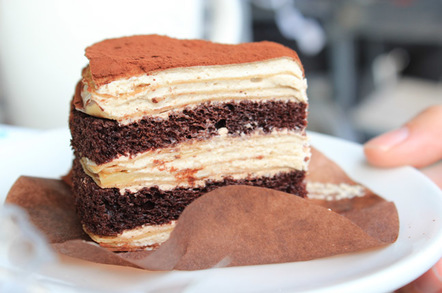 Canalys Channels Forum HP is forecasting 1,000 mid-market and corporate enterprises in Europe will buy tech services under its Cloud28+ initiative in the six months after it goes live.
A beta launch of the cloud catalogue and certification programme for punters in the EU – all 28 countries – came this month ahead of full blown commercial release in December.
The wonderfully named Xavier Poisson Gouyou Beauchamps, veep of HP Helion Cloud EMEA, told us the company is currently filling the catalogue with services.
"Eighteen months ago I was trying to figure out how we grow an ecosystem of cloud suppliers in Europe, mapping services providers with ISVs and resellers."
"With 28 countries there are 28 regulations, and with a single digital market we want to ameliorate these flows," said Poisson Gouyou Beauchamps.
He said 120 suppliers including BT Engage IT and OCSL have signed up to Cloud28+ and cloud taxonomy is being written to ensure it is compliant across the region with varying national regulations. The target is 200.
The "spirit" of the initiative is that incumbent suppliers will sell their own services and potentially provide some others. "The motion of the community is give and take".
Poisson Gouyou Beauchamps said HP is currently working on a "legal framework" of governance for the cloud marketplace, based on the "rights and duties" of suppliers and customers, which is due to launch before March. The lack of this at launch may put off some customers.
The EuroCloud Star Audit programme will be released with the aim of reducing costly individual audits.
So far, 320 cloud services are listed on the catalogue. The marketplace is built on an HP Open Stack and the engine is based on HP's Cloud Service Automation.
"I want us to have, within three to six months of launch, 1,000 users," said PGB.
The Helion Cloud Marketplace is open for business in the Americas and the list of services may well be transferred to Cloud28+. ®
Sponsored: Becoming a Pragmatic Security Leader