'Blood on the carpet' ahead for outsourcers, says analyst research
Decline in mega deals points to crisis (of sorts) for system integrators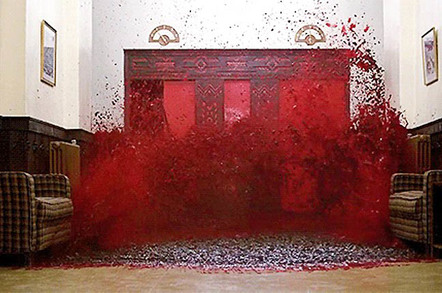 Spare a thought for those poor multinational outsourcers, who continued to work a lot harder just to maintain the same level of business seen in the last quarter, due to the worldwide trend away from mega deals.
According to analyst house ISG, for the third quarter this year, global IT outsourcing spend remained flat at $5.6bn (£3.6bn), while contract awards increased 20 per cent to 344 deals.
Compared with the same period two years ago, the global market is down 30 per cent.
Europe fared slightly better for the quarter, with a flat market of $2.7bn (£1.7bn) compared with 2014, and an increase in the number deals up by seven per cent.
However, president of ISG John Keppel, said the flat market this year belies the huge market changes that are yet to hit the major IT providers, which will lead to "winners and losers" depending on how they adapt.
"Deals are getting smaller, more innovation is needed by clients and it is often smaller clients that are in a better position to deal that," he said.
He added: "There are lots of moving parts, depends on how each individually respond. The big ones have a journey to go on. The core changes are infrastructure, big enterprise relationships around data centre provision, and in some cases business applications."
He said many of those large providers have been reliant on being friends with the CIOs in large enterprises, but in the future that will no longer be sustainable.
"Some outsourcers are slightly better placed than others, and some are going to fight it out in the infrastructure game, competing with the likes of Amazon," Keppel said.
"But I can't see us escaping this change without their being some blood on the carpet somewhere." ®
Sponsored: Minds Mastering Machines - Call for papers now open