Virgin Media filters are still eating our email – Ntlworlders
Emails, more like 'ewails', amirite?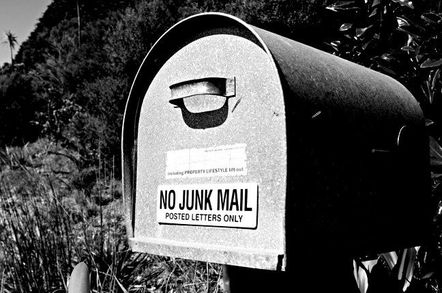 The woes of Virgin Media Ntlworld.com account-holders are no closer to being resolved, with continued reports of customers unable to access their email.
Last week The Register reported that subscribers affected by the ISP's migration from Google's Gmail service were first forced to wade through hundreds of spam messages to get to their emails, only to find that over-sensitive filters are blocking many legit missives altogether.
Customers continued to complain in the company's forum yesterday to report thousand of email bounce backs.
One customer got in touch to say: "The problem continues and is impacting their ntlworld.com customers. The company I work for has 10,000 of their customers legitimately registered.
"Despite exchanging emails with the post master, they haven't fixed the problem. We are not on any of 93 known blacklists. Virgin Media refuse to whitelist any domains," they added.
A Virgin spokeswoman said: "We're aware that some customers may be experiencing issues with their email filters and are working hard with our provider to ensure normal service is resumed.
"We appreciate the frustration this causes our customers and thank them for their patience," they added. ®