Cheer up: UK mobile networks are perkier than Germany's
Better latency than never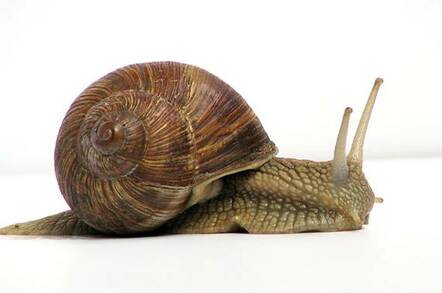 The UK's mobile infrastructure is notorious for its hotspots and poor coverage, and we got LTE later than almost everyone else in Europe. But when it works, it actually works better than the Germans'.
STL Partners has measured the real world performance of apps and webpages over mobile networks in five European countries. They measured both the average roundtrip latency and the number of requests which failed to complete within half a second. (500ms).
Thanks to decent performance on the Free and Bouygues Telecom networks, France comes out best out of the five nations, with only12 per cent of app requests failing to complete within 500ms. The UK averaged 14 per cent, Germany 18 per cent and Italy and Spain well behind, with one in four failing to complete in half a second.
You rarely see latency touted as a network performance indicator, as both the networks themselves, and government ministers, are fixated on theoretical maximum throughput figures. This is a pity, since mobile users expect everyday applications to be snappy and responsive.
The latency on 4G networks is governed by various factors including, as Andrew Seybold explained here, how far you are from the mast.
The research is summarised here – you need to pay up to see the UK results.
The most recent RootMetrics survey of UK mobile network performance was released in the summer, giving EE top spot for data, with Three not too far behind across the UK. ®
Sponsored: Practical tips for Office 365 tenant-to-tenant migration