VMware to chomp up Boxer, says chief techie
'Consumer simple, enterprise secure,' slogan banal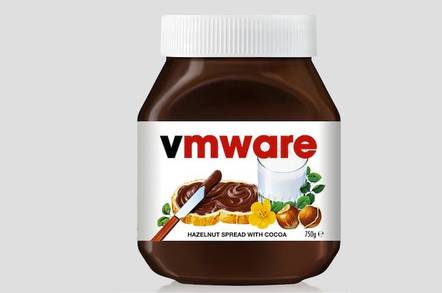 VMware has announced plans to acquire Boxer, "doubling down" to further integrate a broader range of easy-to-use applications within its secure data management platform.
Boxer provided personal information management (PIM) and social networking solutions to enterprises. Its team is set to join VMware's AirWatch team, within the End-User Computing business unit.
Noah Wasmer, CTO and product management veep at VMware, announced the plans in a blog post this morning.
Wasmer stated that, upon closing, "the combination of Boxer and AirWatch by VMware will create a world-class suite of services that will enable businesses to provide their employees with secure access to their email, content and apps."
The plans follow public comment by Virtzilla CEO Pat Gelsinger following Dell's $67bn acquisition of EMC, which owns 80 per cent of VMware.
Gelsinger claimed Dell's purchase of EMC would add a billion dollars a year to Virtzilla's bottom line "over the next several years."
The move is part of VMware's drive out of server virtualisation and into management and automation tools, as The Register reported on before.
AirWatch, Virtzilla's business mobility product line, will be merged with Boxer "to create something spectacular in 2016" said Wasmer, which follow VMware's philosophy slogan "consumer simple, enterprise secure." ®