SanDisk 'explores' sale, WD and Micron prick up ears - report
Destination speculation sparks flash fire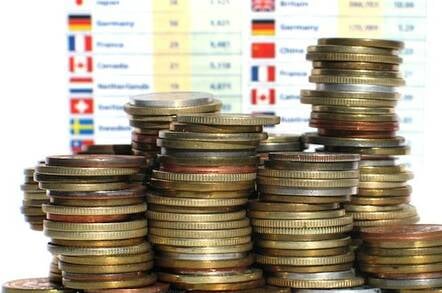 SanDisk has hired a bank to explore selling itself, according to reports citing confidential sources.
Western Digital (WD) and Micron are said to be interested, Bloomberg has claimed.
SanDisk was rumoured to be an acquisition target last month, with WD in the frame. With Dell bidding US$67.1 billion for EMC, perhaps the tech sector is sensitised to merger and acquisition activity.
SanDisk partners Toshiba in a flash foundry business and sells flash chips and components such as microSD cards for digital cameras, mobile phones and other consumer devices. And of course SanDisk sells flash storage to enterprises. The company has made several acquisitions, such as Fusion-io, to help build an enterprise flash technology portfolio, including hardware and software.
The company recently entered into an agreement with HP to explore building other non-volatile memory products using its ReRAM technology.
WD's HGST unit has also amassed a set of enterprise-focussed flash hardware and software technology assets but has no foundry involvement, thought to be a strategic weakness. Micron, similarly enterprise flash-focussed, operates its own flash foundries and has a foundry partnership with Intel.
Micron, SanDisk and WD are saying nothing more than "no comment"about the Bloomberg report. WD added gained massive firepower in a financial sense with a $3.8 billion investment by a subsidiary of China-based Unisplendour Corporation (Unis). in September.
SanDisk and Micron are lagging flash industry leader Samsung in producing the latest 3D NAND chips which increase chip capacity by layering flash cells vertically. However SanDisk has a 48-layer chip in pilot production.
The company has also experienced two quarters of sub-standard results and is trying to get back on a growth track. The revenues of $1.24bn in its second quarter were 24 per cent less than a year ago, and 7 per cent lower than the poor $1.33bn reported for its first quarter. Its stock has been under-performing he stock market generally but the Bloomberg report has helped generate a rise of around 12 per cent on the day to $69.01. ®
Sponsored: Becoming a Pragmatic Security Leader