Companies grow faster when they buy more IT. Yes they do
Dell survey findings will not surprise you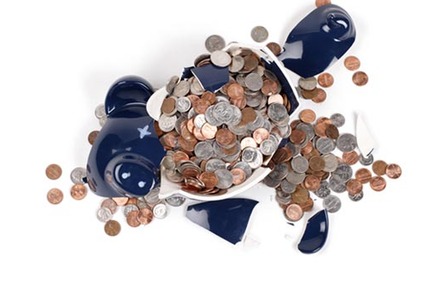 Dell has taken a digital leaders vs. digital laggards angle for its second Global Technology Adoption survey, which finds companies that buy and use new stuff - cloud, big data and mobility - grow faster than slow-spending sluggards.
Some 82 per cent of respondents said they use the cloud - but the survey does not reveal what or how much they use.
Cost and security concerns were the main barrier to adoption. The main benefits for cloud technology cited include: cost savings (42%), getting things done faster (40%), and better allocation of IT resources (38%).
Nothing unexpected here. But let's acknowledge the main purpose of such surveys - HP did one earlier this year - namely to encourage digital laggards to open wallets and grease their IT budgets.
Trouble is, those companies are spending too much time maintaining old systems to read surveys like this. Also they already know they are laggards; and maybe they are laggards because their companies are impecunious as opposed to tightwads. This can be a huge hole to climb out of.
Dell has assembled the Global Technology Adoption Index 2015 findings on cloud, big data, security in a lovely-looking-but hard-to-extract-info-efficiently online report.
You may find the Dell press release a more useful scan. ®
Sponsored: Minds Mastering Machines - Call for papers now open