Salesforce slaps down $100m fund for cloudy European upstarts
Cloudy folk open wallet, shout 'reach in' to cloudy SMEs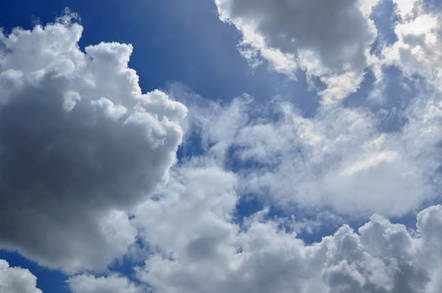 Profitless software-as-a-service pusher Salesforce has opened a $100m (£66m) investment fund for European startups under its Salesforce Ventures vehicle.
It said the fund is intended to "fuel cloud innovation" in the region. The investment vehicle has been going since 2009 but its 150 investments have mainly been US companies.
Last year the vehicle launched a $100m investment fund for businesses building mobile apps and connected products tapping into the Salesforce1 platform.
John Somorjai, European veep of Salesforce, said: "There is so much incredible innovation happening in Europe today and we want to empower the next generation of enterprise cloud startups in the region."
Of the European companies included in its portfolio, the fund has pumped money into CartoDB, CloudSense, Cloud9 IDE, NewVoiceMedia, Qubit, Universal Avenue and YOUR SL.
Salesforce has been going for 16 years, and during that time it has prioritised expansion over turning a profit.
In its last quarter results, the outfit recorded an operating profit of $19.8m (£12.6m). However, overall cash in the bank dipped back into the red, with an $852,000 (£543,000) net loss.
Total revenue for the period was $1.63bn (£1bn) for the period, an increase of 24 per cent year-on-year. ®