Freshly slurped EMC's financials will be flat with no fizz
Third quarter results will show no growth, firm admits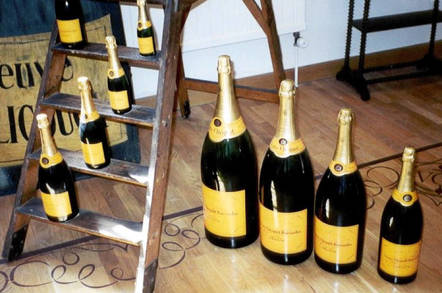 At the same time as it was being swallowed by Dell, EMC pre-announced its third quarter results, revealing virtually no growth in revenues from a year ago.
The company expects Q3 revenues to be between $6.05bn and $6.08bn. At the mid-point, that is 0.5 per cent higher than a year ago and 1 per cent more than the second quarter. Why is there virtually no growth?
CFO Zane Rowe's prepared statement said: " We … experienced a higher than expected build in unshipped storage product orders of approximately $100m due to the timing of bookings in the third quarter.
If that had not happened then revenues might have been $6.18bn, which is still unimpressive from a growth point of view: just 2.5 per cent growth over the year.
Rowe's remarks included this gem: "We continued to generate positive momentum in our IT transformation-focused businesses such as Pivotal, VMware and our emerging storage portfolio."
The emerging storage portfolio includes the XtremIO product which has accumulated a billion dollars in sales in six quarters.
It looks like the legacy products – VMAX, VNX, DataDomain, etc – did poorly, which underscores the need for growth-generating change. The acquisition by Dell is intended to help accomplish this.
The full results statement will be published on October 21. ®
For full coverage of Dell's EMC buy, click here
Sponsored: Minds Mastering Machines - Call for papers now open