What next for the DellEMC behemoth as sales slowdown looms?
UnEqualLogic and non-Compellent Compellent?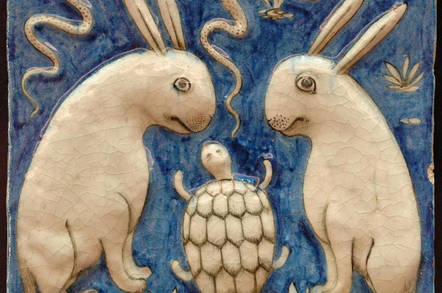 Comment Michael Dell gets EMC in the bag, short of any go-shop competition, and the dust is settling ... revealing massive product overlaps and potential winners and losers amongst them.
Front and centre must be Dell's two SAN arrays, the SC (Compellent) and PS (EqualLogic) products, facing EMC's popular VNX unified file and block line.
In yesterday's announcement the Dell and EMC CEOs, Michael Dell and Joe Tucci, said Dell's servers responsibility would go to EMC II headquarters in Hopkinton, currently run by its CEO, David Goulden, cementing EMC II primacy in place.
It's business-as-usual until the bid closes in mid-2016. We can be confident that the SAN array business generally is facing competition from virtual SANs and hyperconverged systems. And also from ground-up design all-flash arrays, such as EMC's XtremIO.
Convinced and loyal PS, SC and VNX customers will take all-flash versions of these arrays, but EMC's XtremIO is the AFA market leader and the general judgment is that the to-be-formed Dell-EMC (DEMC) business will follow the money and favour XtremIO and VNX over Compellent and EqualLogic.
Dell will know this, as will EMC, and both companies' set of partners. They will all now make a quick and dirty judgment that the writing will soon be on the wall for the Compellent/EqualLogic products with confident VNX sales efforts being made against fearful Compellent/EqualLogic ones.
These two product lines will be firmly backed and supported by Dell, and migration deals to VNX and XtremIO may appear in the fullness of time. Price cuts may come before then. Canny Dell partners will be joining the ranks of EMC resellers and signing up for VNX and XtremIO sales programmes.
It's hard not to see a sales slow-down ahead for the Compellent and EqualLogic lines.
Fearful staff at Compellent offices in Minneapolis and EqualLogic's offices in New England will already be polishing their CVs and talking to recruitment agencies, obeying the rule that stipulates if there's going to be panic then panic first.
Similarly, Dell-Solidfire deals may find it harder going against XtremIO as people involved will see XtremIO as Dell's favoured AFA. Dell's XC, with OEM'd Nutanix software, will probably suffer as VMware's VSAN and EMC's ScaleIO are likely to get DEMC's focus, although the XC has Nutanix's multi-hypervisor support.
Dell's AppAssure backup products will be facing off against Data Domain and Avamar and will tend to lose out there unless some kind of integration can take place which we, The Register storage desk, would welcome but are fearful of cost-cutting and synergy efforts to, as the cliche would have it, put all the DEMC wood behind fewer arrows.
Ditto NetVault backup versus EMC's backup software.
The Dell-Scality reselling deal might become shaky against the likes of EMC's Atmos, ECS and ViPR's object services, unless Dell-Scality can devise viable positioning for Scality's RING against the EMC products.
The Dell-Nexenta software-defined storage deal, in your correspondent's opinion, may not continue long term either.
What these threatened external suppliers can do, of course, is use their own variation of the Meg Whitman too-much-debt-and-safe-with-us-approach. When elephants dance smaller animals need to get out of the way. ®
Sponsored: Detecting cyber attacks as a small to medium business