Google says Loony broadband balloons are 'nearly perfect'
Alphabet subsidiary courting African carriers and confronting comms biz realpolitik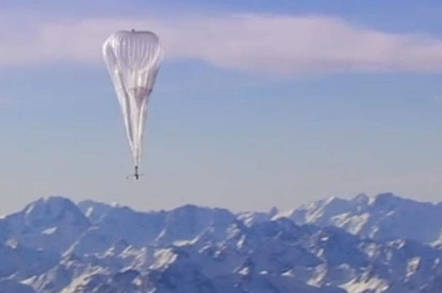 Google is promising that its Project Loon balloon-broadband initiative is ready to go and wants to announce its first operator partners in Africa soon.
Last Friday, Google [x] regional business lead Wael Fakharany told the GSMA Mobile 360 conference in South Africa the company has "almost perfected" the Loon technology.
Fakharany said the Alphabet subsidiary's subsidiary thinks it is now "time to scale'" the technology in Africa.
Turning the project from an experiment into a live service demands access to spectrum and customers on the ground, and for that, Fakharany said the organisation is working with operators in the countries it hopes to blanket.
Mobile World Live quotes Fakharany as saying the will have control of the service put in front of end users. "The operators control the distribution, marketing ... the customer relationship is with the telcos. We are just the infrastructure provider", he said.
As well as spectrum, a permanent commercial service is going to need a lot of government-level negotiation to secure overflight permissions and test sites, he said.
The shift to being a wholesaler only suggests that between first conceiving Project Loon and today, Google X has learned something of the realpolitik of telecommunications: becoming a telecommunications carrier in every country its balloons can see would be expensive and burdensome.
As well as Africa, India and Sri Lanka (whose communications minister Mangala Samaraweera took to the stage in July with Google X exec Mike Cassidy to announce a whole-of-country deal), Fakharany said the outfit hopes to bring its Loony broadband to rural US. ®