Windows 10 mobile upgrade coming in December
If you're not dressed in Lumia Denim, you'll need to make Windows 8.1 look cool forever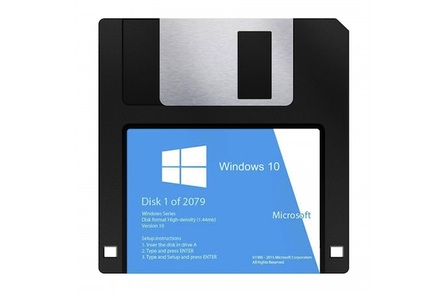 Microsoft has slipped out news that an upgrade to Windows 10 on mobile devices will land in December.
Redmond took to Facebook to break the news, responding to a question from a member by saying "Broad availability of Windows 10 on other devices, including mobile phones, will begin rolling out in December."
The upgrade will only be available to those running Windows 8.1 Denim (aka version 8.10.14219.341, or higher) and packing 8 GB of internal memory. The memory requirement is not going to trouble too many people as only the bargain basement Lumia 530 weighs in with 4GB of internal storage. Among the few Windows tablets and phones out there even the AU$149 PendoPad (often seen for AU$89, which equals US$64 and £42) packs 16GB of storage, so those keen to make the leap to Windows 10 should be able to do so comfortably.
Microsoft's not offered details on just when in December the rollout will begin, when third party device manufacturers will get their turn and whether this will be an over-the-air affair or require a spot of tethering.
Windows 10 will be available on mobile devices before the upgrades emerge, if you buy the new Lumias revealed earlier this week. ®
Sponsored: Quit your addiction to storage