Time to lop off Europe's confusing IT rules, says pressure group
Campaign for Clear Licensing forms Brussels pincer with Free ICT Europe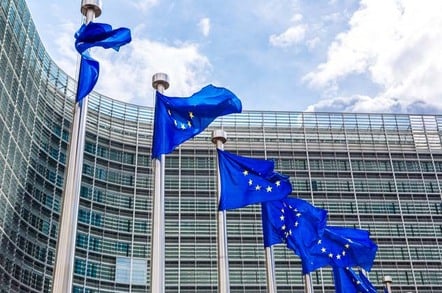 EU lawmakers will be pressed for clearer rules on software licensing, support contracts from IT vendors, and intellectual property by the Campaign for Clear Licensing (CCL).
The group has formed a strategic relationship with the non-profit Free ICT Europe to lobby Brussels to shift the balance of power away from major IT firms.
Martin Thompson, CCL founder and chairman, told The Reg that many of the laws in Europe around IP and contracts are grey areas and they must be modernized, as the current situation is allowing customers to be "manipulated."
Thompson reckoned failings in Europe's laws governing IP and software contracts means customers are "getting clobbered for licensing fees."
"The orders are sales driven and because the customer is unaware, they get clobbered, whereas another customer is savvy and will tell them [the vendor] to push off," he told The Reg.
The CCL has criticized Oracle in the past for running licensing practices that are unclear and for a policy of enforcing unhelpful audits. It reckons Oracle's relationship with suppliers is characterized by hostility and "deep-rooted mistrust."
Free ICT Europe founder and chief executive Tomas O'Leary said the current environment could not be considered to be one where fair play exists.
Teh group represents consumers and businesses in the support, repair, and resale aftermarket. Formed in 2014, it has spent the last year knocking on the door of Europe's politicians and bureaucrats to affect legislation.
O'Leary reckoned Microsoft, IBM, Oracle, SAP, and Hewlett-Packard are "pushing their agenda" on customers. "Nobody has been here talking to the lawmakers about this, everybody has been taking it on the chin playing by the rules designed by the companies themselves," he said.
Hewlett-Packard in 2014 stopped releasing firmware updates to ProLiant servers for those without a warranty, product serial number, or service agreement. The move has discriminated against third parties, as they couldn't support ProLiants with customers tied even more tightly into HP's through services.
HP followed IBM, who began limiting access to security patches to paying customers in 2012, who in turn followed similar restrictions on Sun servers from Oracle.
On the IP side, Oracle's chief security officer Mary Ann Davidson in August ran the IP fence around her company's code, claiming its license agreement with customers forbade the reverse engineering of code to look for security defects. Oracle later removed its executive's post, claiming it does not reflect the firm's beliefs or its relationship with customers.
Meanwhile, software licensing in general is a thicket. IT vendors sell their software using a variety of per-processor and per-core contracts and different client, server, and individual licenses, making keeping track a headache.
"Licensing manages the legal aspects but they are not fit for purpose," O'Leary said. ®
Sponsored: Minds Mastering Machines - Call for papers now open