Speaking in Tech: Amazon wants all your data ... on a disk
Is Apple dumping VMware for freebie KVM?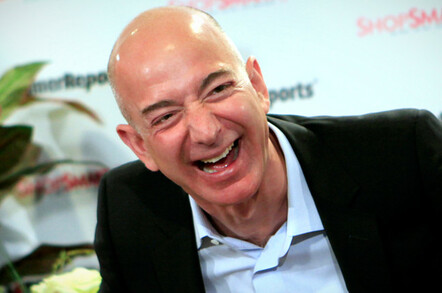 Podcast

Hosted by Greg Knieriemen, Ed Saipetch and Sarah Vela. This week Sarah is out but Amy Lewis sits in with Greg and Ed to discuss AWS, the move to Big Data, VMware and Apple parting ways, and cloud app protection.
This week we discuss...
(1:00) Trade: Amy sits in for Sarah
(2:31) Ed in transition (again)
(7:55) The Aussie "Pubcast" details
(11:30) AWS wants you to ship your Big Data
(16:88) Amazon Big Data ... all your data
(19:52) Report: Apple dumps VMware for KVM, apparently
(29:12) Peeple: The Heathers app
(38:00) Kaia update
(38:51) Cloud promiscuity: Wrap that app rascal
Listen with the Reg player below, or download here.
Podcast Subscriber Links
Subscribe through iTunes
Subscribe through Google
Subscribe through Stitcher
Feed URL for other podcast tools – Juice, Zune, et cetera: http://nekkidtech.libsyn.com/rss