EMC NetWorker 9 emerges from obscurity
Australian blogger's review rates new release as biggest change ever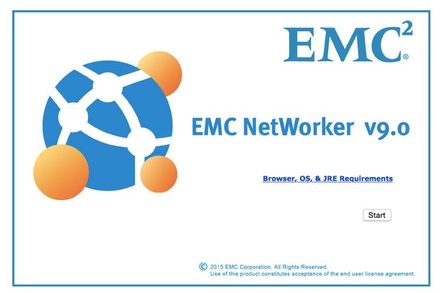 Australian backup blogger Preston de Guise has been able to take version nine of EMC's NetWorker backup software for a spin.
NetWorker is EMC's enterprise backup product. Version 8.2 emerged mid-year, but EMC's not made a great deal of noise about just when a successor might emerge. The product now seems to be available, if this EMC page is accurate. That page lists the following as major new features:
Policy Engine for all workflows
BBB support for Linux
Client Connectivity Check
Data Domain Cloning
New License Server CLP for both Traditional and Capacity and must be installed.
NetWorker Virtual Edition through OVA
Dynamic Parallel save streams
Enhanced NetWorker Snapshot Management
Enhanced NetWorker Management Console
At his NetWorker blog De Guise rates the combined impact of those new features as "the biggest set of changes I've ever seen in my 19 years of using NetWorker."
"NetWorker 9 represents a move towards a simpler, more containerised approach to configuration, with an emphasis on the service catalogue approach," he writes. "The changes in NetWorker 9 are sweeping – classic configuration components such as savegroups, scheduled staging and scheduled cloning are being replaced with a new policy engine that borrows much from the virtual machine protection engine introduced in NetWorker 8.1."
"This simultaneously makes it easier and faster to maintain data protection configurations, and develop more complex data protection configurations for the modern business."
De Guise also praises improved licence management, improved authentication, a switch to SQLite to underpin the NetWorker media database format and improved scalability. His review also notes that the software now runs only on 64-bit Windows or Linux systems, which could leave the likes of AIX, HP-UX and Solaris users a bit miffed. Another thing to watch out for is a move to PostgreSQL for the NetWorker Management Console Database, a change from Sybase SQLAnywhere.
The number and significance of the changes to the product, de Guise concludes, mean "This upgrade will require very careful review of the release notes and changed functionality, as well as potentially revisiting any automation scripts you've done in the past."
He thinks the effort is worth it. Check out his full NetWorker 9 preview post, which contains more detail than we can comfortably reproduce here, and let us know if you agree. ®
Sponsored: Becoming a Pragmatic Security Leader