EMC and Dell considering 'a combination' – report
Was Cloudfather Tucci trying to offload VNX, rather than crowning King Mike?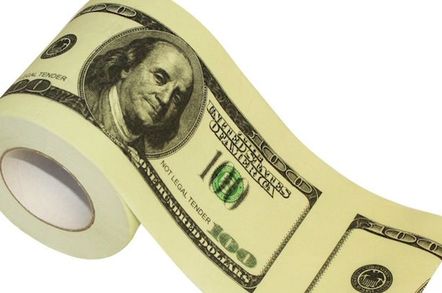 Update EMC and Dell are considering "a combination", says The Wall Street Journal.
Details of just what's on the table are sketchy. The Journal's referring to the usual folks familiar with the matter.
Would some sort of tie-up make sense? Or more sense than the scuppered EMC/HP merger?
Dell's storage range isn't as broad or deep as HP's, so a combined company would have fewer overlaps to worry about.
Dell hasn't displayed the same enthusiasm for OpenStack as HP. So VMware could be more at home in a Dell tie-up. Both Dell and VMware operate clouds, but neither is a major player, so any overlap or in-house competition probably isn't a big issue.
In networking, Dell has a decent range that's more aligned to software-defined networking than HP, so it could be a better fit if EMC thinks it needs to add networking to its portfolio.
Cisco might not like the idea of EMC's converged IT outfit VCE being hooked up with Dell, as it still has the right to provide UCS servers into vBlocks. But the EMC Federation has already found an out there, with the new vxBlocks being powered by Micron. Dell's server strengths needn't over-complicate matters here, and merging with VCE would strengthen its converged portfolio. Just how Dell's Nutanix relationship would evolve is anyone's guess, given EMC and VMware's EVO converged appliances.
Pivotal would be a handy addition to Dell's services business, giving it a nice cloud/DevOps spin.
It probably wouldn't hurt RSA to get tangled up with Dell Software in some way, as the latter has a decent security portfolio and EMC has admitted it's not done well with its security wing.
Let's consider the financial gymnastics, too, because Dell is of course privately held. Might EMC want to go the same way? Doing so, and paying out shareholders, could be one way to deliver the value activist investor Elliot Management thinks EMC isn't realising for its investors. Dell seemingly has little appetite for going public again, repeatedly saying its innovation bets would be harder to make as a listed entity. It's hard to see how a merger could work given the companies' respective positions, but money men can always find a way.
Or perhaps the term "combination" The Journal's used refers to some arrangement other than a merger. Might it indicate that Dell emerges as a Federation member responsible for all the stuff EMC's current businesses don't do? Or Dell gets some bits of EMC?
What about personalities? EMC supremo Joe Tucci is known to be exiting the company real soon now. Michael Dell is one of very few figures with comparable gravitas.
This is all back-of-the-envelope thinking, but to your correspondent's mind, Dell has shown in the two years since it went private that it is vigorous and re-inventing itself cleverly. HP's split promises the same outcomes, but is yet to happen.
Don't dismiss the idea, also, that this could be Dell feinting so that HP ups its offer for EMC. By making a mostly-sincere offer for EMC, Dell could force HP to spend a few billion more to land the Federation. HP would get the prize, but would emerge with a diminished war chest. Dell might not mind that.
Let the dice fly! ®
Update: Another report, this time from re/code, cites its own sources to the effect that EMC was merely trying to offload its VNX line. VNX is EMC's low-end array range and while the storage giant sings its scalability praises, it's just the kind of kit that's most likely to succumb to the cloud. Dell's squeezed just about all the juice out of its Equallogic line and is now infusing its lower-end kit with the technology in its gruntier Compellent-derived boxen. Just why Dell would want VNX is hard to assess: the company has comparable product and almost certainly recognises how unattractive the lower reaches of the storage market have become.
Sponsored: How to Process, Wrangle, Analyze and Visualize your Data with Three Complementary Tools