Autonomy 'poisoned the well' for businesses seeking VC cash
Nobody wants to invest in enterprise search, says startup head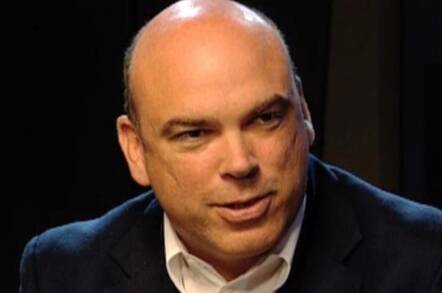 HP's ill-fated Autonomy acquisition has 'poisoned the well' for other enterprise search outfits seeking an injection of venture capitalist cash, Patrick White, the head of start-up Synata, has said.
Not surprisingly, Synata itself is working in the enterprise search space and has so far raised $1.5m (£1m) dollars in seed funding.
"It is different raising money today that five years ago," said White of the San Francisco-based, five-man band. He said prior to the controversy around the Autonomy deal the company would have been on its third round of funding by now.
In 2012, HP wrote down $8.8bn (£5.7bn) of its $11bn (£7.2bn) Autonomy purchase. Since then both HP and the former Autonomy board have been locked in legal claims and counter claims against each other.
"I think Autonomy really messed up [the space]", and when investors hear 'enterprise search for the cloud' it "scares the crap out of them", he added. "Autonomy has poisoned the well for search companies."
However, White added that Autonomy was just the most high profile example of cases that have scared off investors. "It is unfair just to blame Autonomy. Most VCs have at least one enterprise search in their portfolio. So VCs tend to be skittish about it," he added.
Synata provides an enterprise cloud search engine to join up organisations' various cloud applications, and White likens what the company does to security software business Palantir, which is most famously used in counter terrorism.
"We often joke that at the bottom [of the application] instead of sending drones, we say send the marketing email," he said.
Despite a greater degree of collaboration between some enterprise software providers, such as the recent love-in between Salesforce and Microsoft, White says applications remain disparate.
"Microsoft and Oracle are never going to work together and Salesforce and Zendesk are brutal enemies," he said. "The big players don't have a vested interest in playing nice in the ecosystem," he added. ®
Sponsored: Minds Mastering Machines - Call for papers now open