GENUINE STARSHIP as used by PRINCESS LEIA sold for just $450k
Sold as seen: Missing one escape pod, 2 droids, some blaster damage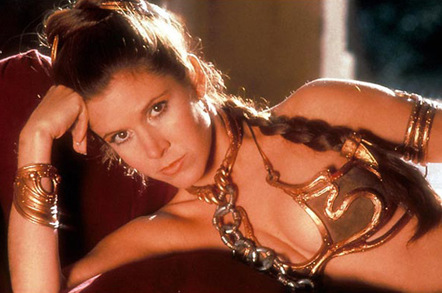 Princess Leia's CR90 Corvette, also known as the Rebel blockade runner, has been sold at a Los Angeles auction for $450,000.
The miniature film prop was the first ship to appear in the Star Wars franchise, appearing straight after the famous opening text crawl from the first film Episode IV: A New Hope.
Leia's ship is captured at the beginning of the film as she attempts to escape the Galactic Empire's clutches with stolen plans regarding its Death Star.
Before she is captured, she stashes the plans with the robot R2-D2, which alongside C-3PO escapes the Empire's clutches in a pod that then crashes on the desert planet of Tatooine.
Los Angeles auction house Profiles in History organised the sale, which took place this October.
Alongside the CR90 Corvette miniature, other memorabilia was also sold, including Leia's slave costume from Episode VI: Return of the Jedi, which fetched $96,000. ®