Veritas-free Symantec: what is glittery and easier to slip into?
A new channel programme, 'let us help you to help us' says shrinking vendor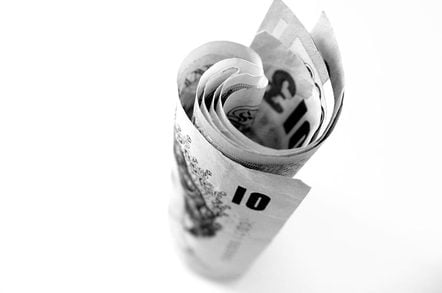 Efforts to jump start revenue growth at Symantec started today with a revamped channel programme that threatens to shower third party sellers with more cash, coughed more frequently.
The Symantec Secure One follows sales declines of enterprise security in three of the past four quarters at the corporation, and comes as it lops off storage arm Veritas.
Keith Bird, veep for northern Europe at Symantec, told us the firm is trying to attract newbies to its sales channel, lure those that walked away back on board and show love to the loyalists.
"We've done a complete refresh of the programme to make it fit for purpose for the security business, we've spent six months seeking feedback from partners on what they want."
Symantec has 1,500 resellers in the UK of which around 400 are classified as security purists.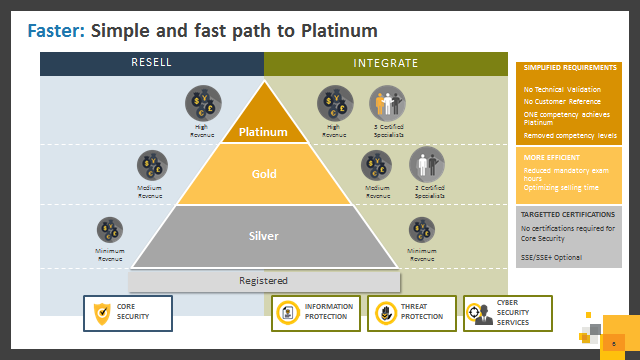 The previous six competencies have been collapsed to four - first off is a Core Security Competency for resellers that is based on the Symantec revenues they generate, which then dictates whether they are Registered, Silver, Gold or Platinum
The next are for Integrators that specialise in threat protection, information protection and cyber security services. The colour of badge they get is based on sales volumes and technical certifications.
Information Protection covers Data Loss Prevention, Encryption, and User Authentication products; Threat Protection includes Endpoint Management, and Data Centre Security; and Cyber Security includes Managed Security Services and Deepsight.
Integrators with a Platinum badge instantly qualify for rebates across all product areas irrespective of specialisation.
Symantec did not reveal any of the revenue requirements or the accreditations that trade customers channel partners will be required to achieve.
Taking a leaf out of HP's channel handbook, Bird said it has introduced a growth accelerator rebate that pays out from the first transaction. In the previous scheme, Symantec paid the fees annually and only after certain targets were hit, so this should ease cash flow.
Platinum types will automatically accrue development funds based on four per cent of sales they transact with the company, and Gold partners will have a pool of cash they can access based on a business case.
All partner types will get access to deal registration and again this is a move away from the previous scheme.
"The spirit behind this programme - it's not just a simple cosmetic exercise - coincides with the separation of Symantec and Veritas, and is based on trying to help channel partners grow, be more profitable, help cash flow and move up the certification levels," said Bird.
Of course, if all this happens then Symantec will likely be on the road to recovery itself. ®
Sponsored: Minds Mastering Machines - Call for papers now open