Japan begins mega-rollout of 100 million+ national IDs
... just months after leaking over a million pensioners' data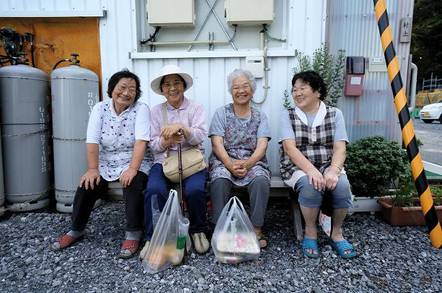 The Japanese government has launched the nation's first national identification system for social security and taxation purposes, despite widespread grumbling from its ageing population.
Residents of Japan, including foreigners, are being assigned unique 12-digit numbers as of Monday under the new My Number identification system, reported the Japan Times.
"Red flags abound," claimed the Japan Times, as the government's statements that the rollout would usher in "a more efficient, egalitarian society" have so far been received with scepticism .
In addition, the My Number ID-system has provoked "serious concerns about invasions of privacy and the security of personal information."
Complaints were also raised about "the heavy burden the project will put on businesses" which "will be tasked with collecting the identification numbers of employees and part-time workers — not to mention their family dependents."
The government of current prime minister, Shinzō Abe, said it hopes all residents will receive a provision paper ID card during October. The system will become completely mandatory in the new year.
These provisional paper cards may be exchanged for a data-chipped photographic identification card, "which the government highly recommends" residents take up.
Concern regarding the centralisation of so much personal data comes on the heels of a massive data breach of Japan's Pension Service which saw approximately 1.25m elderly citizens' sensitive data exposed.
According to the JT, the government argued that the risk of "bulk information leaks under the new system will be low because management of information will not be centralised but divided among agencies."
A Japanese Cabinet Office survey into the scheme recorded just 24 per cent of respondents stating they were hoping to receive a photo-ID My Number card, while 26 per cent stated that they did not.
Data thieves pose an additional challenge for the Cabinet Office and Consumer Affairs Agency, as the JT reported that public authorities are urging residents to be wary of those who would exploit the rollout to steal personal information such as bank account numbers. ®