Rise of der Maschinen: Daimler trials ROBOT LORRY in Germany
Relieves driver on 'monotonous stretches'. That'll end well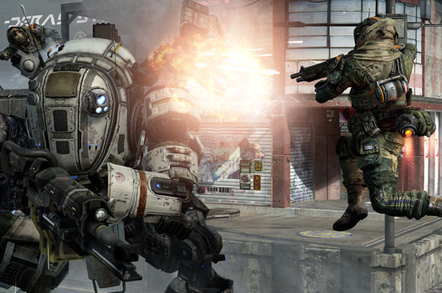 Daimler has sent out a robot-chauffeured lorry on German motorways for the first time.
Accompanied by a human nanny, in this instance the Daimler board member Wolfgang Bernhard, the Mercedes-Benz Actros lorry with the Highway Pilot butlerware successfully completed its "partially automated" road trial.
The vehicle's Highway Pilot was turned on at the flick of a blue button once Bernhard reached the highway, and utilised a radar and a camera sensing system to safely cruise up the A8 between Denkendorf and Stuttgart airport.
The lorry comfortably rolled along at speeds up to 80kmph (50mph).
The premiere was "a further important step towards the market maturity of autonomously driving trucks – and towards the safe, sustainable road freight transport of the future," said Bernhard.
The Mercedes-Benz Actros that was trialled is fitted with the OM 471 12.8L engine, "and all the proven assistance and safety systems, such as Mercedes PowerShift 3, Predictive Powertrain Control (PPC), Active Brake Assist 3, proximity control, drowsiness detection and a Fleetboard vehicle computer."
Integrating these systems with the Highway Pilot's radar and stereo camera sensors ensured the technology is locally based, allowing the robot to function without connecting to the 'net.
"The Highway Pilot does not replace the driver," stated Daimler, "but supports and relieves the strain on them by dealing with monotonous stretches for them and taking care of annoying stop-and-go driving in a traffic jam."
In automated mode the driver has control over the truck at all times and in tricky situations can take over driving of the vehicle again. The redundancy in the sensor system and fail-safer components such as the steering and brakes ensure an extremely high safety standard.
Daimler, which shacked up with Audi and BMW to win Nokia's HERE maps in August, claimed its driver attention rate tests showed drivers were 25 per cent more attentive "than when driving in the conventional Actros if they have the opportunity to attend to other tasks." ®