Cisco Australia bumps prices by 12.83 per cent, for second time this year
'A number of factors' behind November 9th hike, says Borg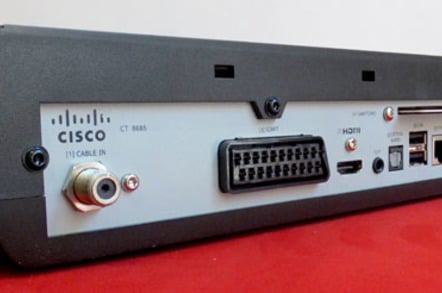 Cisco Australia is raising its prices by 12.83 per cent, making this the second such rise for the year after a March price increase of 12 per cent.
The Register has seen emails from local resellers advising users to buy Cisco kit sooner rather than later, or pay more as of November 9th.
Cisco Australia's confirmed the price rise, sending The Reg the following statement:
Cisco periodically reviews the pricing of its products and services. As the result of a recent review the company has notified its Australian customers, partners and distributors of a 12.83 percent increase for all Cisco products and technical services, effective on the 9th November 2015. A number of factors were taken into consideration in determining the price adjustment.
What might those "factors" be?
The Australian Dollar's falling value is almost certainly one of the factors: this time last year it bought 87 US cents. Today it buys 71 cents and even that price is rather better than the 69 cents on offer over the last couple of weeks.
Emails The Reg has seen suggest that even though the date of the price rise is November 9th, ordering a couple of weeks before that date is the safest way to ensure your kit will come in at current prices.
If Cisco's raising prices down under, chances are other nations can expect a hike too. Australia's dollar is not alone in depreciating against the greenback, so Cisco will be looking to make up the difference wherever and whenever it can to look after the bottom line it counts in US Dollars. ®
Sponsored: Minds Mastering Machines - Call for papers now open