I was GOOGLE for a MINUTE, claims quick-witted dude
Mountain View scrambles after domain quirk gives intern Google.com access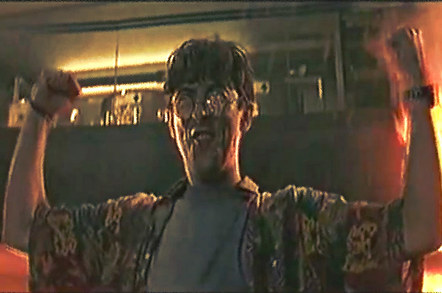 Google is investigating how an Amazon intern "bought" its Google.com domain.
The Mountain View giant said it had not "noticed anything unusual" and that it didn't lose control of the domain. Beyond that, the company is keeping mum.
Intern Sanmay Ved says he noticed Google.com was available for sale, and quickly "purchased" it for $12.
He didn't actually take over the domain, of course: it was a glitch with the registrar's website, which seemed to indicate that google.com was available for sale.
"As soon as I completed purchase, I received two emails from sc-noreply@google.com and wmt-noreply@google.com, which is not the norm when you book domains via Google Domains," he says.
"My Google webmaster tools was auto-updated with webmaster related messages for the Google.com domain which actually means ownership was transferred to me.
"One gets [those] messages in [the] search console only for those domains for which one is the verified admin and owner."
Ved says he received notifications for a change in ownership for various Google properties (which he declined to name) that are powered by Google Sites, which makes sense given that websites powered by Google Sites rest on the master domain Google.com.
"Quite clearly, ownership had been granted to me. Order was successful," said Ved.
Without any official comment from Google, it's nearly impossible to verify whether Ved ever "officially" held the domain. In any case, ICANN rules on brands and intellectual property would have seen the domain revert to Google's ownership if it had been transferred. The domain is also locked down to prevent big administrative changes.
Ved did not disclose the sensitive contents of the emails detailing the Google.com buy. ®