Apple gobbles Brit AI outfit VocalIQ
Reports suggest fruity firms has acquired biz which previously sneered at Siri as a 'toy'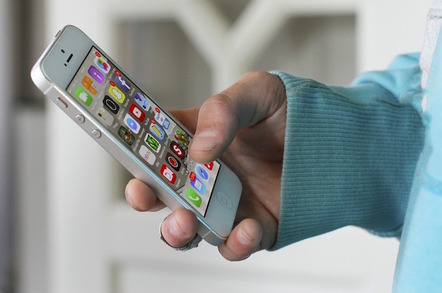 Apple is reported to have snapped up UK artificial intelligence company VocalIQ, which had previously sneered at Cupertino's digital assistant Siri as being a mere "toy."
The deal is the latest in a number of UK acquisitions this year, including media data startup Semetric in January and Camel Audio, a maker of virtual instruments.
UK-based Business Weekly first reported the deal, with sources later confirming it to the Financial Times.
Back in March 2015, VocalIQ singled out Siri, among other competing products, as falling "well short of consumer expectations."
In a blog it said: "All major technology companies are pouring billions into building up of services like Siri, Google Now, Cortana and Alexa. Each was launched with a huge bang, promising great things but fell well short of consumer expectations. Some ended being used only as toys, like Siri. The rest, forgotten. Unsurprisingly."
VocalIQ, was spun out of the University of Cambridge's Dialogue Systems Group in 2011, and in 2014 it received £750,000 in funding in an investment round led by Amadeus Capital Partners and Parkwalk. The business apparently uses machine learning to build virtual assistants.
Apple has not yet responded to our request for comment. And probably won't. ®