Tegile thrashes rivals in race to supply vomit-free krill pills seller
Going Dutch to save the bacon. Does it sell bacon?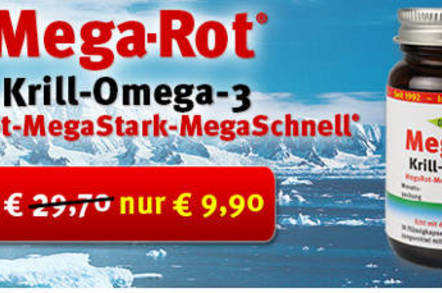 Ah, the perils of buying bleeding edge kit: Dutch organic nutritional powder and pill pusher GreenPower has chosen Tegile over HP, Pure Storage, Nimble, Violin Memory and EMC to replace a Skyera skyHawk all-flash array, which ran out of support.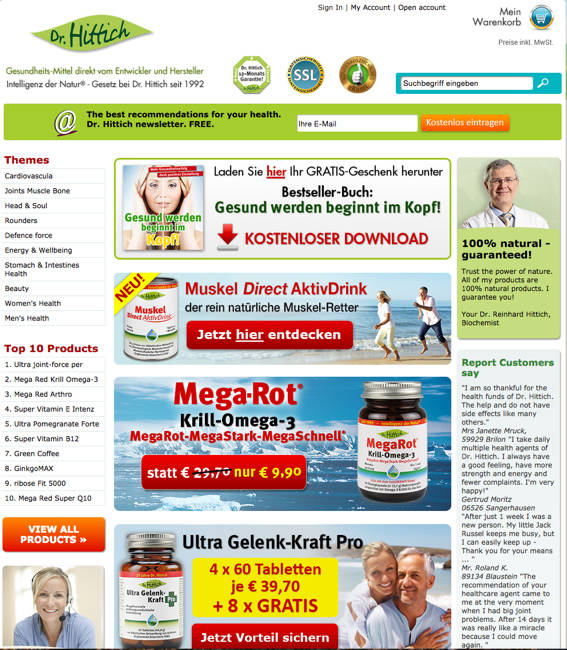 GreenPower nutritional supplements, including the wonderfully named Mega-Rot
We understand GreenPower, operating under the Dr Hittich brand, sells 100 per cent natural nutritional supplements from a 24/7 web infrastructure.
We especially like the idea of buying its Mega-Rot product as we're told: "Mega-Rot, with the intelligence of nature, preserves the power inherent in the real, freshly caught krill! Without the inconvenience of regurgitation."
Charming. Well, yes, regurgitation might be considered inconvenient. But, hang on, this is about storage, not vomit.
In 2014, GreenPower bought two Skyera skyHawk all-flash arrays, with 22TB of native capacity each in a mirrored configuration, to replace 12 Xyratex F6412E arrays in its e-commerce operation.
The skyHawks served a cluster of 8 VMware ESXi hosts, with Citrix for VDI and DataCore SANsymphony-V storage management. There were LSI Nytro WarpDrives as Tier-1 storage in the servers.
Ironically, Skyera's case study said "vendor support, product roadmap and a trusted partnership for a long-term relationship was a high priority".
Pity that, as WD bought Skyera's assets in December 2014. Now, as skyHawk support seems to have ended, GreenPower has had to think again.
In the interim, its IT systems had grown, with a completely virtualised data centre with a total of 300 virtual servers on 16 physical VMware ESX host servers.
The main applications running on the servers were Windows, Microsoft SQL, Exchange, diverse file servers, BI Tools such as SAS Analytics and KXEN, and a Progress Open Edge application for its ERP system.
It uses DataCore storage virtualisation software still, and for high availability and disaster recovery, there is a mirrored data centre (stretched cluster) with exactly the same set-up.
GreenPower IT Manager, Guido Meijers, said: "There was no longer any support for our existing systems so we had to find a solution that was easy to install and integrate."
As well as needing to replace the existing system, the company "wanted to take it to the next level. We were looking for a vendor who could offer hybrid – and AFA – systems and data deduplication capabilities cost-efficiently, and who would support all relevant protocols and file systems for flexibility and diversity."
Meijers and his team looked at systems from EMC, HP, Nimble, Pure Storage, Tegile and Violin Memory. Tegile suggested a T3800 all-flash system supporting a hybrid expansion shelf, inline data-deduplication and compression, a combination which no-one else offered.
There was, we are told, a fiercely competitive evaluation process. With the suppliers listed above all involved, we can easily envisage discounts, claims and counter-claims were flying about fast and furiously.
Tegile won the deal and Dutch reseller DMP installed the Tegile kit in half a day, with a total capacity of 2x28TB in flash and 2x48TB in hybrid storage. GreenPower currently only uses 2x20TB of the total capacity, experiencing 50 per cent data reduction.
Meijers and a team of five provide IT services to a total of 450 employees. Most (95 per cent) are working on thin clients combined with the Citrix XenApp. The remainder use heavy-duty workstations, which store data directly on the Tegile systems. GreenPower is looking at extending the system to support NFS in the future.
Mega-Rot purchasers can be confident that GreenPower's data centre, with its Tegile flash/hybrid supplement, is now mega-quick and mega-strong. ®