IT supplier? Got a customer who won't pay? Dob them in to the Insolvency Service
You'll have to keep supplying, but this way you will get paid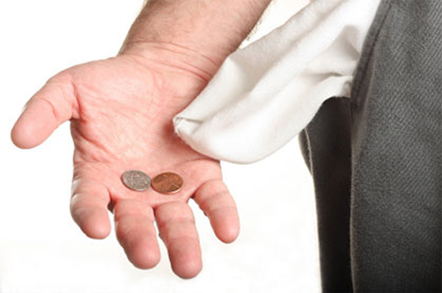 From today IT suppliers are encouraged to begin shopping their failing customers into the Insolvency Service, under a new order coming into force that will guarantee payment to providers of companies entering administration.
Under Insolvency (Protection of Essential Supplies) Order 2015, the rules have been expanded - following a consultation period - to include technology services to count as "essential supplies".
That means once a customer enters administration firms will be forced to continue supplying them. However, under the rules they will also be guaranteed payment from the insolvency practitioner.
Any outstanding payments for services up to the point of the company entering administration are not guaranteed.
Previously just gas, electricity and water services were counted as "essential supplies."
Nick Pike, partner in the restructuring department at law firm Pinsent Masons, said the new rules reflect the fact that technology services are now viewed as being as important as utility services.
"Effectively it means IT firms are able to seek a personal guarantee from the insolvency practitioner. However, they will not be able to insist on new terms of trade," he said.
The intention of the order is to prevent failing businesses form being cut off from "essential supplies" when insolvency practitioners are trying to flog them off to potential buyers.
The order defines IT supplies as communications services, computer hardware and software, website hosting, data storage and processing, IT technical assistance and services enabling the making of payments. ®
Sponsored: What next after Netezza?