Microsoft sabotages own Lumia smartmobe flagship launch
Post-leak Windows phones to stand at back at Surface party
Microsoft has ensured that its unwanted Lumia phone division won't upstage its Surface team next week, by posting details of the phones to its own UK Store website.
It's the latest in a series of "accidental" leaks, meaning the new Lumia flagship will be rather familiar by the time it is officially unveiled in New York at the year's big Microsoft Devices event.
Microsoft originally envisaged two device launch events – one for Surface, and one for Lumia – ensuring each range got its fair share of the spotlight. But the two were merged, ensuring Lumia would receive only a walk-on role.
Microsoft began to scale back Windows Phone this year. In July, Nadella's verbosity and love of ambiguity got him into trouble, while announcing more cuts to the ever-diminishing phone division which Microsoft acquired from Nokia.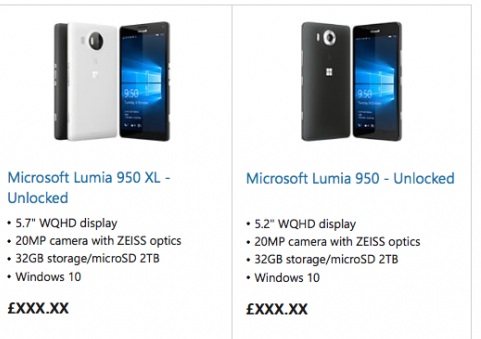 To alleviate the damage the CEO had caused, the company then pledged it would continue to make phones, but perhaps not for everyone. Microsoft promised new hardware aimed at premium buyers (albeit those keen on mid-range design and materials) and business customers, while budget users would merely get "experiences". You'll note that an "experience" and a "telephone handset" are not necessarily the same thing.
And on Android, an "experience" means something "as good as this".
Digitimes recently reported that Microsoft is looking for budget no-name vendors to take up the strain of flogging cheap Windows phones. ®