Hash-tag CompSci: FBI grooms pre-weed teens
Interviews soonish, text me next week, or whenever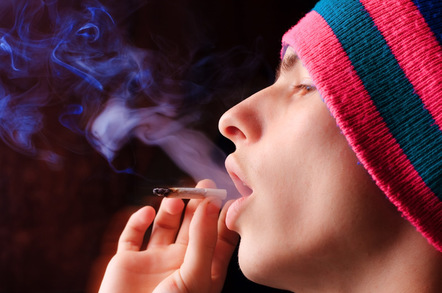 The FBI is launching a pilot programme to groom teenage hackers for "the mission" before said hackers start hitting the bong – or get well-paid positions at private sector companies.
The pilot programme will be rolled out next autumn, reports the Financial Times (behind paywall), and will see the agency offering computer security classes to "select high school students near Pittsburgh, Pennsylvania, for university credit".
"We know the talent we need and we need to go earlier and get to people when they're making career and life decisions," said Christopher Geary, from FBI's Pittsburgh field office.
The competition for computer experts "has evolved so quickly everybody is looking for answers", the FT reported him saying.
The programme was developed between the FBI's Pittsburgh offices and the Indiana University of Pennsylvania and the Norwin School District.
However, the plans still rely upon the Norwin school board's approval, which is troubled by funding issues and any money needed will not be provided by the FBI, and Norwin would be required to adapt its current budget for the curriculum.
The report follows on from complaints that wacky 'baccy is making a hash of the agency's recruitment efforts, and the understaffed agency came in for criticism for its failure to fill computer scientist roles in a Department of Justice audit earlier this year.
FBI director James Comey told the White Collar Crime Institute that recruitment was a nuisance as "some of those kids want to smoke weed on the way to the interview".
The staffing difficulties were reiterated by the FBI's Timothy Wallach at a Cloudsec keynote in September. Wallach noted that the FBI could not compete with the superior private sector salaries, to a room full of private sector salaried attendees.
People who work for the FBI do so due to their belief in "the mission", he acknowledged. ®