EMC purchase of Graphite Systems was a wetware buy
Storage behemoth needed Graphite's people to put lead in DSSD's pencil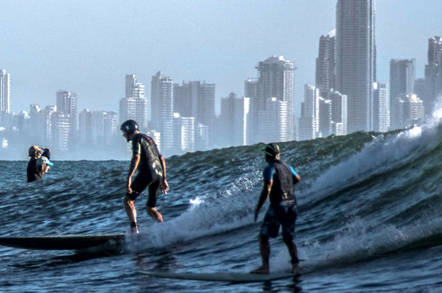 EMC's purchase of Graphite Systems was a wetware acquisition, a simple acquihire, according to sources close to the matter.
EMC didn't want the hardware or the software: it wanted the wetware – the people – because what they were developing was so similar to DSSD's own technology of an ultra-fast, solid state storage array working as a shared resource in accessing servers' memory address spaces.
There was a match with DSSD's development roadmap as well, and DSSD had a hiring plan so the acquisition worked on these levels.
We learnt a little more about Graphite's technology. Our understanding is that it was developing a hyperconverged server/flash array system with low latency and high throughput using some proprietary FPGA hardware components and its own software.
It would handle IO and IOPS-intensive multi-threaded application workloads with 20TB-150TB data sets, needing 10-15 million IOPS and more than 60GB/sec of sustained bandwidth.
These applications have working sets of data that exceed RAM-caching limits, but need RAM or near-RAM access performance, and without suffering working set division through it being spread across a cluster of scale-out servers.
We also learnt that NEA provided Graphite's $1.5m funding round. How much is it likely EMC paid for Graphite? A 5x VC payout would imply somewhere around $7.5m. ®