Sky 'fesses up to broken fibre cables as cause of outage woes
Northern England suffering broadband outage since Monday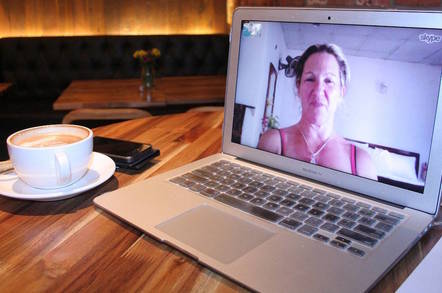 Sky has 'fessed up to broken fibre cables as being the cause of an outage in the north west, which has knocked a number of broadband and phone customers offline since Monday.
The fault began yesterday evening, with customers taking to Twitter to complain.
@SkyHelpTeam looks like a lot have lost service due to outage. Hope sky automatically reimburse loss of service #nophone #nofibre #bigbill

— Emma Reilly (@emlouise82) September 29, 2015
@SkyUK is their an outage or a problem with sky broardband in the Runcorn area? It hasn't been working since 9pm last night 😶

— M A R K (@wattsmark12) September 29, 2015
Email problems with BT... FB been down and now Sky BB outage. Contact me by carrier pigeon

— Tracey Williams (@traceycwilliams) September 28, 2015
Sky said: "Some Sky Broadband and Talk customers in Cheshire have been having problems getting online and making calls since Monday evening. The problem has been caused by some broken fibre cables and a specialist team are working to repair the fault at the moment. We are sorry for any inconvenience this has caused."
Areas currently affected include: Culcheth, Frodsham, Hale, Helsby, Irlam, Manley, Padgate, Penketh, Runcorn, Warrington, Westwood and Widnes
Sky promised to keep customers updated until the problem has been fixed. ®
Sponsored: What next after Netezza?