DfID becomes second ministry to SPURN Cabinet Office IT scheme
Bargepole length insufficient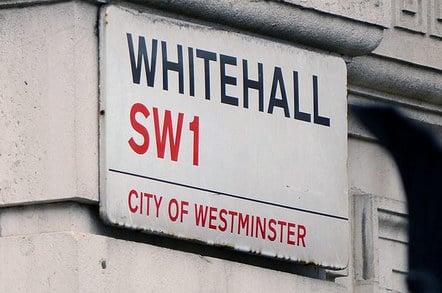 Exclusive The Department for International Development is the second Whitehall ministry to shun the Cabinet Office's major back office outsourcing deals, The Register can reveal.
The news raises serious questions around the viability of the privately-run shared services centres, both operated by business process outsourcing biz "arvato" and French outsourcer Steria in conjunction with the Cabinet Office.
The strategy for two shared services centres was announced in 2012 to great fanfare. It was claimed they would save the government between £400 million and £600 million.
The consolidation of IT and ERP systems was cited as one of the major cost savings behind the move to share services across the majority of departments.
Arvato won the deal to run the first shared services to replace existing SAP platforms with Aggressor in 2013; while Steria won the deal for the second Oracle-run centre.
In a Freedom of Information response, DFID says it has decided not to move its ERP to the back office centre as originally agreed, citing a review which found it no longer met its business needs.
Last month The Register revealed that the department for Business, Innovation and Skills similarly decided not to migrate to the Steria centre, embarrassingly describing the costs and risks of the project as "no longer viable".
When the strategy was first announced in 2012, it was expected that most of the the majority of migrations and transformational activity would be complete by the end of 2014. However, many of the departments who committed to the move have yet to migrate over.
Even the Home Office and Ministry of Justice, which moved their staff over to the centre, are yet to actually shift their ERP systems. The MoJ said it now expects to use the Oracle platforms in the second half of 2016.
A spokesman from the PCS union said: "We never believed this contract was necessary or viable without job losses and real risks to service delivery.
"It is no surprise that other government departments are declining the opportunity to join it and some very serious questions must be asked of the Cabinet Office, and of former minister Francis Maude, who drove this through."
In response to our FOI, DfID said following discussions it agreed with arvato that the centre was not "presently able to meet our business needs, particularly in relation to the overseas dimensions of our business."
Despite the question marks around the viability of the centre cost savings, the Metropolitan Police recently announced it will outsource its IT to the Steria centre. ®
Sponsored: Practical tips for Office 365 tenant-to-tenant migration