Facebook to users (sorry, PEOPLE): Party like it's 2005 and blog your little hearts out
Neglected Notes gets makeover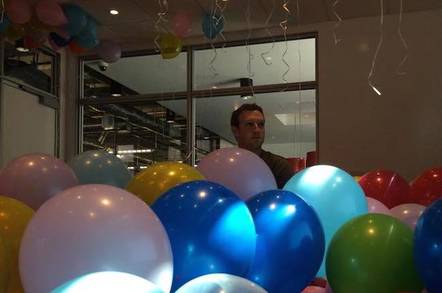 Facebook has rejigged its Notes feature by turning it into a blog-like function, while skirting any mention of the B-word – perhaps to avoid making the free content ad network appear too retro.
Retro as in, say, 2005.
The overhaul probably won't appeal to the younger segment of the market, many of whom are fixated with snappier, chattier apps such as, er, Snapchat.
But it will doubtless do wonders for admen: Facebook's real customers.
The update to Notes, both on the mobile and web versions of Facebook, includes the ability to write longer posts, add cover photos, format the text and include pic captions.
Notes, publicly at least, hasn't been used by the company's co-founder Mark Zuckerberg since way back in 2009, so it's hard to imagine the feature becoming yet another breakout app from the main Facebook stable.
But then, perhaps the makeover could represent a tentative start to that process, if users (sorry, people) engage with it in a way that bumps up ad revs at Facebook.
This isn't Facebook's only tweak to one of its services in the past few days.
The firm's Internet.org app was rebranded on Thursday, in acknowledgement – no doubt – of the criticism slung at Zuck about the limited options available to folk accessing the service in parts of the world where broadband access is virtually non-existent.
Zuckerberg, who pressed the flesh with China's President Xi Jinping at a state dinner at the White House on Friday, said:
First, we've opened up the Internet.org platform. Starting today, any developer can include their services in Internet.org. This gives people the power to choose what apps they want to use.

Second, we've improved the security and privacy of Internet.org. We already encrypt information everywhere possible, and starting today Internet.org also supports secure HTTPS web services as well.

Third, we've changed the name of the app providing these free basic services to "Free Basics". We want to make it clear that the apps you can use through Internet.org are free, basic services that can give you access to essential resources.
Now, with Notes and Free Basics, even more users (sorry, people) can share blog posts with the world. What a time to be alive. ®